5 Things To Do While You're Jonesing for Fixer Upper
We all have those friends on social media. You know the ones. They start posting "x days until Christmas" around July. The anticipation is just too much. Let's face it, we're all still kids at heart.
Besides the holidays, the big event on everyone's calendar lately seems to be Fixer Upper season three. Chip and Jo return in December with brand new renovations and amazing designs.
I know, I know, it seems like it's never going to get here, right?
Believe me, even us HGTV'ers are counting down the days. That's why we can relate to these Fixer Upper fanatics who are seriously "jonesing" for the new season:
We hear you, @Kelly_Parish. Maybe we should start a support group?
No fair @mariehc22. You have to wait like the rest of us!
@BritBratAlexis, follow Marie. We hear she's working on a miracle pill.
Having serious issues waiting for the new season? Here are 5 fun ideas to help pass the time:
Foyer, Detail
An antique piece in the entry way of the King home, as seen on Fixer Upper.
Throw a 
Fixer Upper
 binge watch party.  Invite friends over for Tuesday night encores in October and November or watch season one on Netflix. And don't forget a 
delicious party mix
 for your guests.
Maple-Nut Popcorn
The sweet-and-spicy snack mix is seriously addictive. Place bowls of this nutty mix around your holiday party and watch it disappear. Get the recipe.
Chip and Joanna Gaines By Fireplace
Chip and Joanna Gaines, co-hosts of HGTV's Fixer Upper, have four kiddos who range in age from four to nine.
On the Road to Round Top
The Gaines family hits the road for an antiques show in Round Top, TX.
Are you excited for the season premiere of Fixer Upper? Follow our November countdown party on social media for first looks and updates. Just use #FixerUpper to join.
Then watch the new season of Fixer Upper December 1st at 9|8c.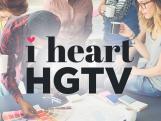 Get to know the talented writers and editors of HGTV's show and design blog. 
Go Behind the Blog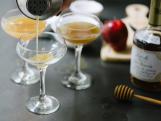 Take a look back at our past posts, from entertaining and design trends to up-and-coming HGTV shows.  
Read All Our Past Posts