It's Time to Vote on Your Favorite Outdoor Spaces
Vote for your favorite stunning outdoor spaces in the HGTV Ultimate Outdoor Awards.
April 1 is about the time every year that I start noticing all of the things wrong with my yard ... the weeds in the flower beds, the bare spot in the yard, the holes where my dog has gone foraging for critters. So every April I start bookmarking and pinning inspiration on how I'm going to fix these problems once and for all (never happens).
(Editor's note: this is not my yard; this is what I want my yard to be)
If you have similar landscaping fantasies, I can, at least, help you with the inspiration part. We're hosting the HGTV Ultimate Outdoor Awards featuring 36 stunning outdoor spaces designed by the country's top landscape and outdoor design professionals. Do yourself a favor and go (now!) to the Ultimate Outdoor Awards and drool over the stunning waterfalls, pool decks, gardens and other landscaping and hardscaping features.
Even if you're not looking for inspiration for your own home, there are some stunning spaces that will whet your luxury resort wanderlust. (I'm looking at you, Water, Water Everywhere category.)
Once you've checked them all out, make sure to vote for your favorite space in each of the six categories. Hurry, the vote closes on Tuesday, April 5. After the vote ends, we'll announce the top picks as well as the judge's choice for overall winner.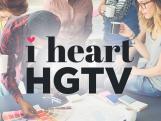 Get to know the talented writers and editors of HGTV's show and design blog. 
Go Behind the Blog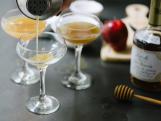 Take a look back at our past posts, from entertaining and design trends to up-and-coming HGTV shows.  
Read All Our Past Posts