9 Ways to Spruce Up Your Outdoor Space for Spring
Give your outdoor space the TLC it needs with these splashy spring updates.
This post is sponsored by At Home, written by me and owned by HGTV.
Your outdoor space has likely been in a state of hibernation since last year, overcome with mountains of leaves, spider webs and now, pollen. With outdoor parties and lounging on the horizon, it's time to get our outdoor spaces in tip-top shape. Together, shall we?
Maybe your deck isn't the definition of "outdoor oasis." That's OK! There are simple things you can do to make it feel that way no matter what your backdrop is. A rug here, some potted florals there; you'll be surprised at how quickly your outdoor space will take shape.
Give your home instant curb appeal by simply updating your front door with a fresh coat of paint. Plus, did you know that sun and heat can warp and crack your wood door's surface over time? Re-painting your door will also help seal the wood and protect it from the elements. Pretty and functional; that's a win, win.
Add in Mix-and-Match Seating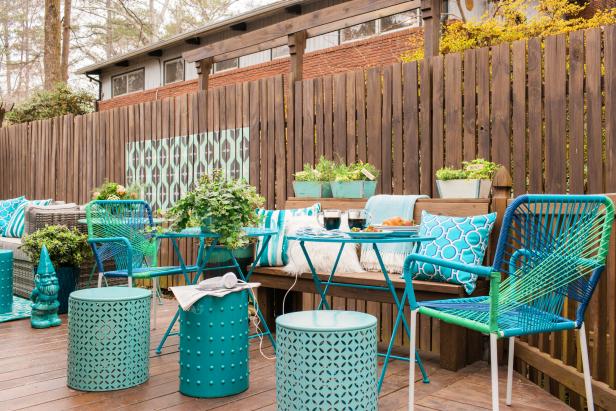 Cozy Outdoor Seating Area
If your outdoor space has integrated bench seating, maximize its use with a collection of bistro tables and mismatched seating surrounding it. The same versatile elements used throughout the area were incorporated here to tie the spaces together visually.
Photo By: Flynnside Out Productions
Cozy up your outdoor space with mismatched seating that can be moved in an instant. Garden stools and weather-friendly woven chairs are perfect for entertaining large groups. And when it's just you? The garden stools double as ottomans, side tables and plant stands.
Opt for Space-Saving Tables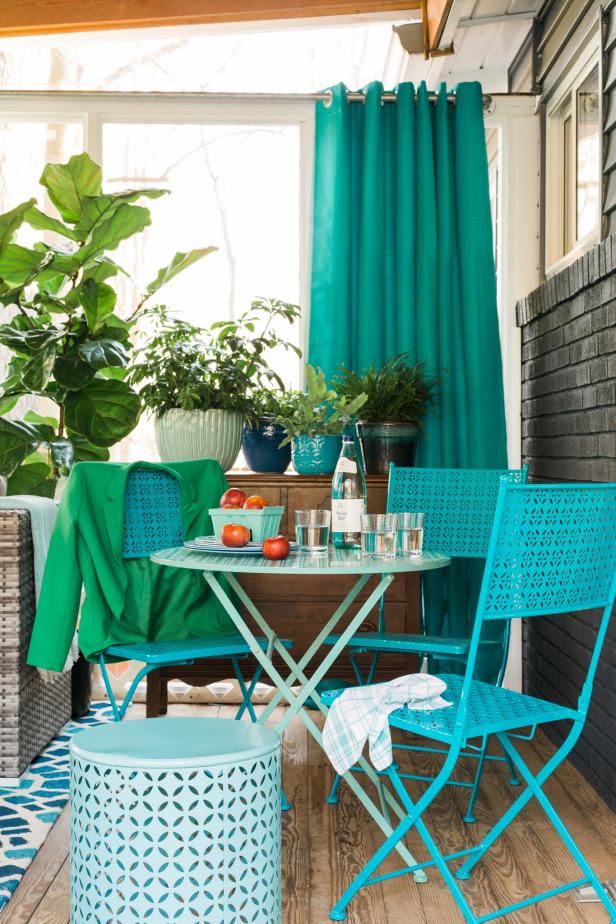 Screened Porch With Bistro Set
Instantly add dining space to your porch with a space-saving bistro set. Here, a collapsible bistro table is paired with collapsible chairs in front of a vintage wooden dresser that serves as a plant stand.
Photo By: Flynnside Out Productions
Short on space? Collapsible bistro tables in bold hues make for perfect mobile dining tables. When not in use, simply tuck away.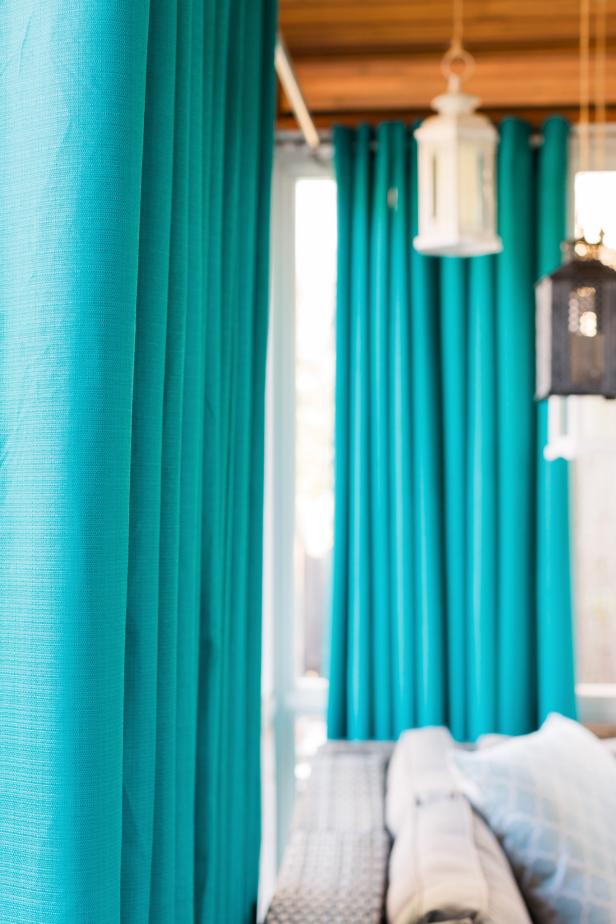 Screened Porch With Privacy Drapes
One of the quickest ways to update your porch is with colored drapery. Install drapery panels around the entire perimeter of a space using galvanized metal plumbing conduit. In addition to adding color and texture, the drapery also adds a barrier of privacy from nearby neighbors.
Photo By: Flynnside Out Productions
It's difficult to enjoy the beauty of your patio with your neighbor 10 feet away. Outdoor draperies are a thing and they're magical. They're meant to withstand the elements and ensure your space is indeed your space. Install drapery panels around the entire perimeter of a space using galvanized metal plumbing conduit so you can open and close as you wish.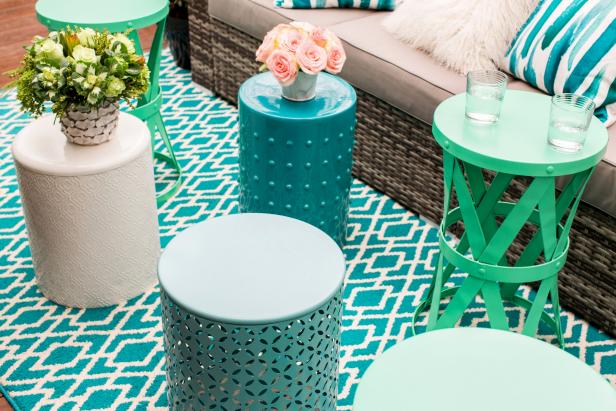 Easy Outdoor Dining With Occasional Tables
To maximize the use of this narrow area, a collection of occasional tables was arranged around a modular sofa, offering guests the versatility to gather in groups and enjoy snacks and cocktails regardless of how large or small the party may be.
Photo By: Flynnside Out Productions
Add soft underfoot with a graphic area rug. You may cringe at the thought of adding a rug to your outdoor space, but outdoor rugs are meant for this locale. They're quick-drying and resistant to fading, stains and mildew. Plus, you can simply hose them down when they get particularly dirty. Done and done.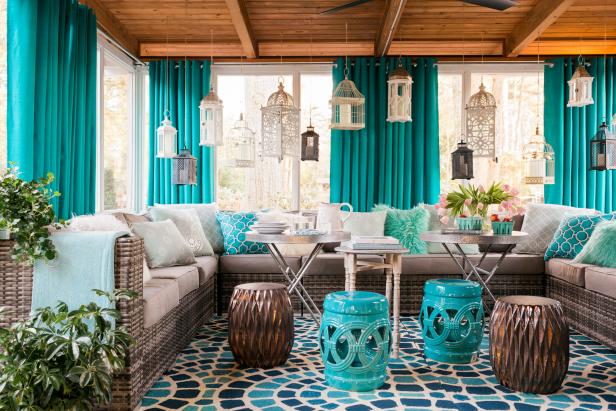 Lovely Screened Porch With Bright Drapery
Without any true carpentry skills or heavy labor, what was a humdrum screened-in porch is now a colorful multipurpose place for lounging and entertaining thanks to a sectional sofa, clever use of rugs and mismatched grouping of tables.
Photo By: Flynnside Out Productions
What's your favorite color? Incorporate it into your outdoor space! Gone are the days of safe beige and browns. Here, we used shades of aqua, turquoise and cobalt from the rug and tabletop decor to the various garden stools. BTW, if you want a pink patio, no one's stopping you. Certainly not us!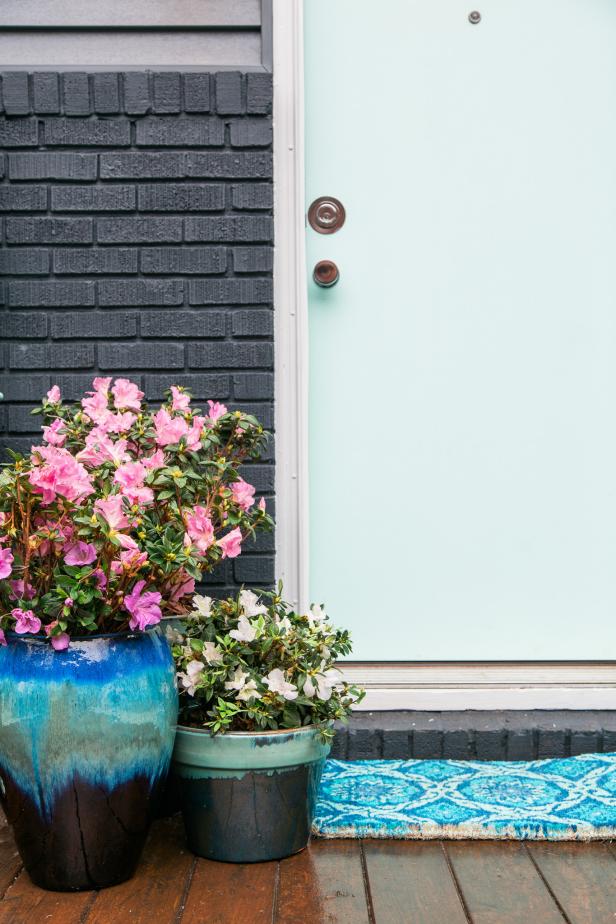 Mix & Match Planters
Upgrade your planters – be sure to mix and match colors, shapes and sizes. The key is to keep all the planters in the same general style or color family for a cohesive look. Groupings in odd numbers look best.
A quick way to add lots of life to your deck is with a grouping of potted plants. Pick up fun planters in mix-and-match colors, shapes and sizes, then group them together in odd numbers for a cohesive look.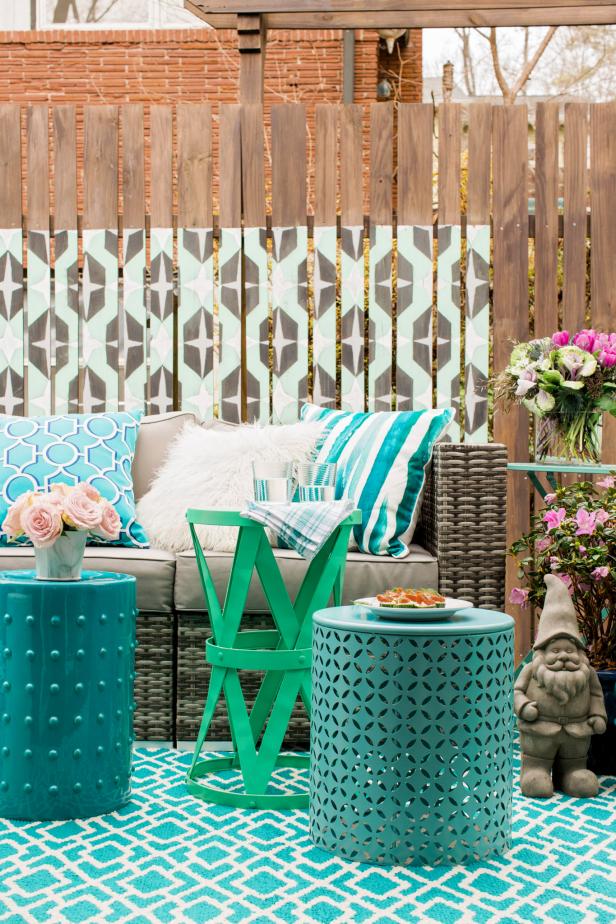 Wooden Fence With Painted Graphic Pattern
Add an artistic focal point outdoors with a graphic painted fence treatment. This classic midcentury pattern was made with a printable template taped up to the fence and painted with an aged look.
Photo By: Flynnside Out Productions
Tired of looking at your tired, old fence? This is a bit daring but SO fun. Use a graphic, patterned template to add an oversized mural to your fence. It will look like a piece of amazing, hand-painted artwork.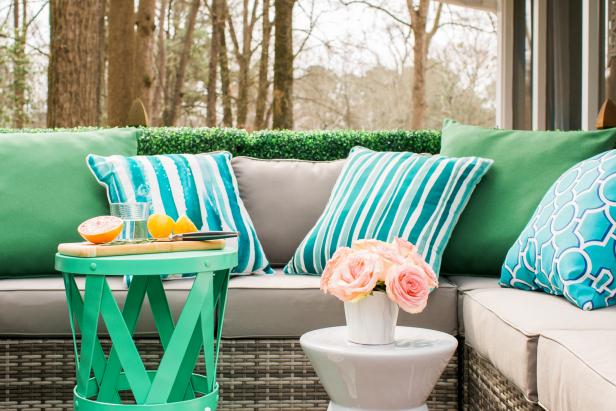 Cover
Summer's just around the corner, so here are a few tasks you should try to tackle before it gets too hot. Knock these projects out and you'll be more than ready for outdoor fun and impromptu guests.
Flynnside Out Productions
If you really want your outdoor space to feel like an extension of your home, then add some accessories that will cozy it up even more. Think indoor-outdoor pillows, ambient lighting and playful accents.
Life is always offering up new reasons to redecorate; and with the widest assortment of just-your-style finds, including options for any budget, At Home covers it all. Helping you feel more at home in your home and letting you embrace Any Reason to Redecorate. For more information on At Home, The Home Décor Superstore, store locations, visit: athome.com.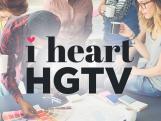 Get to know the talented writers and editors of HGTV's show and design blog. 
Go Behind the Blog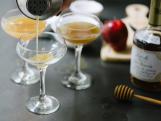 Take a look back at our past posts, from entertaining and design trends to up-and-coming HGTV shows.  
Read All Our Past Posts