11 Must-Try Gardening Tips for Newbs
Jealous of your neighbor's lush garden? We'll get you that green thumb in no time.
While I wholeheartedly believe that we can learn almost any skill if we put our minds to it, for me, this hasn't worked so well with gardening. I've tried a variety of projects, and yet my gardening thumbs are still black. However, even after a string of gardening disappointments, I'm still not ready to completely give up.
With spring in full swing, I want to share some tips for those of you who, like me, need some help in the gardening department. There are still some easy ways to get garden-y that doesn't feel quite so overwhelming.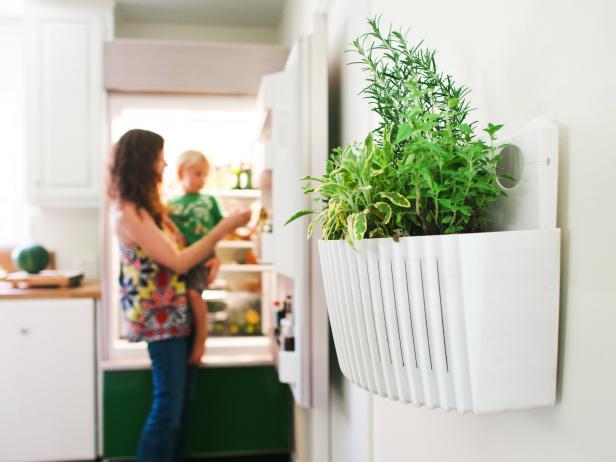 Woolly Pocket Living Wall Planter
The spouts of watering cans fit easily into the holes of the Woolly Pocket. Plant an herb garden in your kitchen and snip herbs right off the wall. $26.99; woollypocket.com
Photo courtesy of Woolly Pocket
An herb garden is a great beginner project, even if you live in an apartment and don't have any outdoor space. If you happen to have a windowsill in your kitchen or some available counter space that gets some natural light, you have the makings of an herb garden.
These have become so popular, you can often find the most common herb plants in your local gourmet supermarket. Choose herbs that you and your family will enjoy in the recipes and types of foods you like to eat. Even if you're someone who doesn't cook a lot, a simple basil plant could be great to use in dishes like scrambled eggs or pasta.
Drop the herb plants into pretty pots, line them up on your counter, read the care directions for each and set a recurring reminder on your phone each week so you don't forget.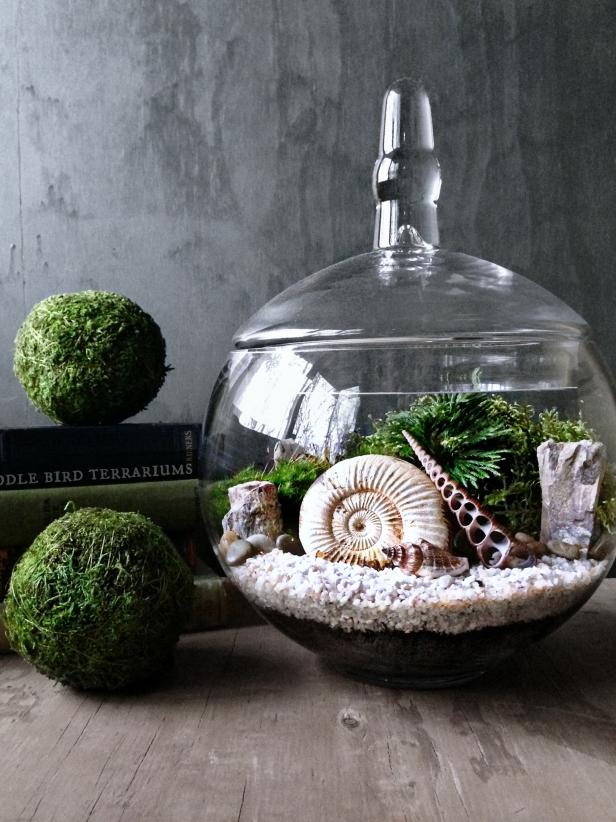 Terrarium With Ammonite Fossil
Shells, coral and fossils look phenomenal when mixed with additional elements of nature, such as moss, ferns and other greenery. This gorgeous terrarium by DoodleBirdie puts a genuine ammonite fossil on display.
Another great beginner gardening project is to create a simple terrarium in a large glass bowl or container. You can choose to keep your terrarium either inside or out (depending on where you live), and fill it up with easy to care for plants.
If you're still feeling a bit uneasy about including too many plants, focus on adding other natural elements to your terrarium such as shells, rocks and pebbles.
Make sure to snap a photo on your phone of the care instructions for any plants that you include, and think of your terrarium as your gardening training wheels. Once you master caring for it, you'll be ready to take on more projects.
Create a Container Garden
Somehow, keeping plants in pots feels way less overwhelming to me. Container gardens allow you to easily move your plants and flowers around to create the best-looking outdoor space you possibly can. For ease, I always choose pots that are a bit bigger than the original so I can easily drop plants in while keeping them in their original containers.
I haven't been great at keeping up with watering, so I've started grouping my containers together according to how much water they need. If you happen to have a few plants that require watering more than once a week, line them up or group them together.
If the phrase "get your hands dirty" puts you on high alert, you might be a good candidate for air plants. Air plants magically don't even require soil! They also don't require typical watering (though you will need to mist them).
Because they're so flexible, you can get creative with the containers you use for them, and go crazy when incorporating them into your decor. I especially love to use them in bathrooms or bookshelves when styling "shelfies."
Succulents Are Your Friend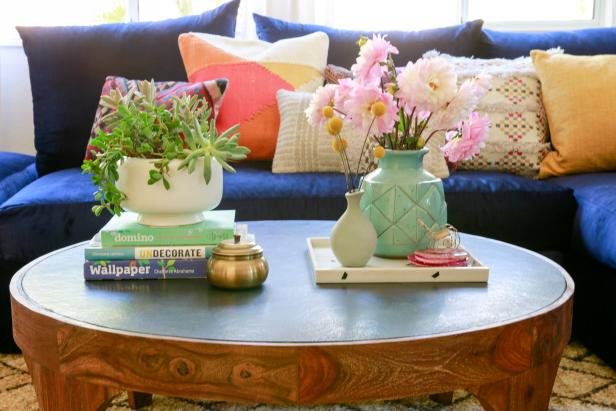 Accent Pillows and Coffee Table
Colorful books and bouquets blend with a group of mixed pattern accent pillows for a cheerful, eclectic look in the living room.
Succulents and cacti are another group of plants that are perfect if you're not exactly a ninja gardener.
Succulents are able to store water in their leaves, so they don't need to be watered nearly as often as other plants. I'm lucky enough to live in Southern California, and even though it doesn't rain here often, it rains enough that I still don't need to water any of my succulents.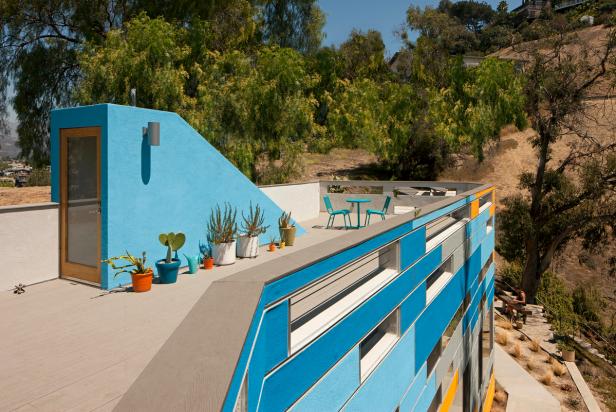 Colorful Modern House with Rooftop Patio
A modern roof deck overlooks a hilly desert landscape, and a small container garden houses native plants. Because the homeowner is a professor of environmental studies, the house is a teaching tool and example to his students of sustainable architecture. The home runs on solar power, recycles gray water and captures rain water in cisterns.
If you're interested in testing out the waters in the world of gardening, there's no need to purchase 30 plants of differing varieties. Start off slow with two or three, and as you start to feel a bit more comfortable, you can add to your plant and flower family from there. This will also help you figure out which types of plants you enjoy caring for the most (or not!).
If you know that you can't be trusted to water your plants, then embrace technology and use a water monitor.
A company called Parrot created a product and coordinating smartphone app called Flower Power which tracks the moisture, sunlight and fertilizer level of your plants. It will then send an alert to your smartphone when you need to take care of it. This is as close to "set it and forget it" as you can get with gardening. http://www.parrot.com/usa/products/flower-power/
'Desert Rose' Paddle Plant
Native to South Africa, the paddle plant (Kalanchoe thyrsiflora) blends beauty with a rugged personality. Plants are heat and drought tolerant and adapt well to planting beds or containers. 'Desert Rose' has chalky blue leaves with red edges and tips. Full sun draws out the strongest coloring in leaves. Hardy in Zones 9 to 11.
There's endless information available online on every subject and gardening is no exception. Before you embark on your gardening adventures, make sure to spend some time doing a bit of research and figure out what types of flowers or plants do best in your climate or part of the country. You want to make sure you'll be making things as easy as possible for yourself.
I have a love for large plants and giant pots; however, they're insanely hard to move around. If you too are a giant plant lover, make sure you think through how you might move these giants if you ever need to. Plant caddies are the ticket. You can put your larger plants on top of one and have the flexibility to move it wherever you need to.
Set Up Gardening Appointments
Another good trick for staying on top of your plant care is to add recurring appointments in your calendar (or reminders on your phone). Figure out how often your plants/garden will require your care, create individual appointments and set them to repeat each week (or several times a week).
This will go a long way in ensuring you don't neglect your new green friends, as well as help you to create a routine around your gardening practice.
Combine Gardening With Design
Another thing that's helped me overcome my fear of gardening is the idea that you can truly incorporate plant life into the design of your home. Again, this is another mind shift that helped to make gardening feel a bit less overwhelming. Take some time to choose pretty pots and plant stands, choose plants of varying heights and look at your plant and flower selection as if it were a design project in your home.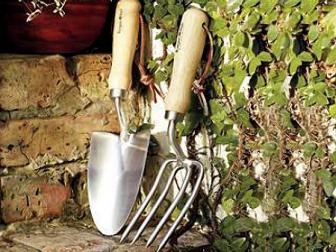 Combine plants and meet top perennial picks. You'll become a pro in no time!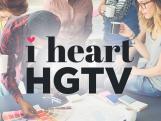 Get to know the talented writers and editors of HGTV's show and design blog. 
Go Behind the Blog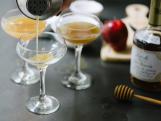 Take a look back at our past posts, from entertaining and design trends to up-and-coming HGTV shows.  
Read All Our Past Posts