10 Reasons Why Fall is (Secretly) the Best Season
The last day of summer can't come soon enough, IMO.
Don't get me wrong, summer is great in many ways, but between the record heat and never-ending beach traffic, I'm ready to trade my swim trunks in for a warm, cozy sweater. If you're like me and ready to wave goodbye to the dog days of summer, check out my 10 favorite things about fall.
Easily my favorite thing about fall is the array of color leaves turn as cool weather settles in. The golden yellows, vibrant oranges and fiery reds light up entire forests, and some destinations attract thousands of visitors during this time of year. Check out these fabulous photos of fall foliage from HGTV fans, and you'll be daydreaming of October in no time.
I admit, the pumpkin-flavored-everything craze has gotten out of hand lately, but the PSL remains one of my favorite cold-weather beverages. Instead of waiting in line at that popular coffee chain, though, make your own PSL at home with this recipe (misspelled name on the cup not included) and enjoy the taste of fall whenever you want.
Who wants to have dinner on the patio or sit around the fire pit when the heat index is 110 degrees? Certainly not me. Fall is the perfect time to take advantage of your outdoor space and serve dinner on the patio or hang out with friends and family around the fire pit.
Fall means football. And whether you follow college or the pros, everyone can agree that a good tailgate is the best way to prep for the big game. Now, everyone has their go-to recipes, but there's always room to add more food if you ask me. Check out these 12 recipes that are so good they'll even bring opposing fans together.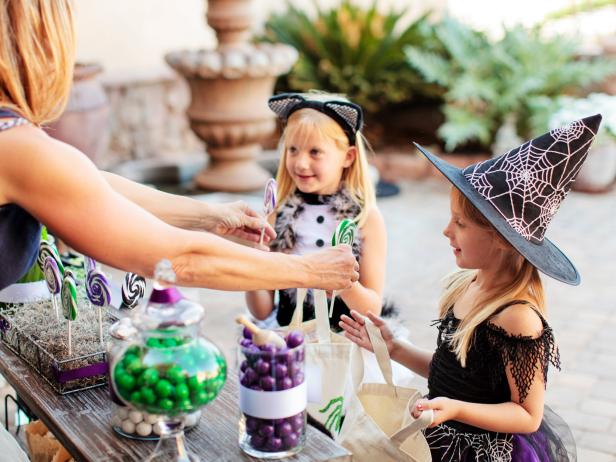 Halloween Trick-or-Treat Station for Kids
Be sure to help the littlest trick-or-treaters get the right amount of goodies. Designate someone to man this Halloween trick-or-treat station so that there are enough treats to go around.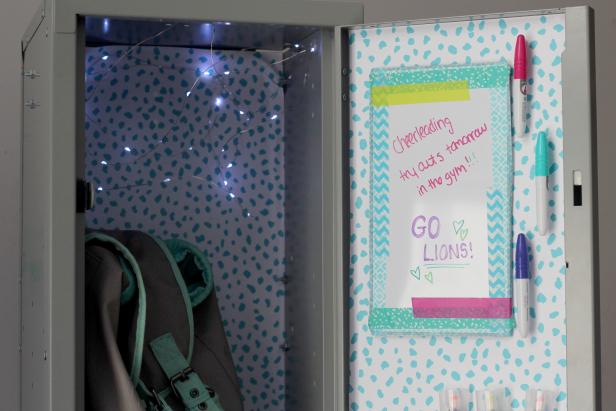 DIY Locker Decorating Ideas for Teens
Keep your locker organized and stylish with these DIY decorating and storage ideas.
When I was a kid I always looked forward to going back to school (even if I didn't say so out loud). Whether I was boarding the big yellow bus or driving to campus, I always looked forward to meeting new people and learning new things. To help those headed back to class this fall, we have a special Back to School section with tips to help you stay organized and display some of your personal style at the same time.
If the pumpkin spice latte isn't doing it for you and you need a little bit of an extra kick, these cocktails will warm your hands on a cool evening. Plus, they taste delicious!
Apple picking is kind of a big deal in the fall. Entire weekends are planned around going to the local orchard, and that's because autumn apples are absolutely delicious. There are countless recipes that call for apples. But instead of making a traditional apple pie, try something a little different this year.
Spice Up the Guest Room
If cooler fall weather also means hosting weekend guests, swap out lightweight summer bedding for heavier linens in rich fall shades, like pumpkin, russet or gold, as design diva Candice Olsen did here. Changing just a few key pieces is an easy way to refresh a bedroom's look, plus your guests will appreciate bunking in such a well-appointed and cozy room.
When it comes to a color palette, fall wins hands down (sorry, spring). The foliage I mentioned earlier is a must-see, but what if you want to bring those colors inside your home in a stylish way? Well, you're in luck. Discover new ways to use fall's trending colors.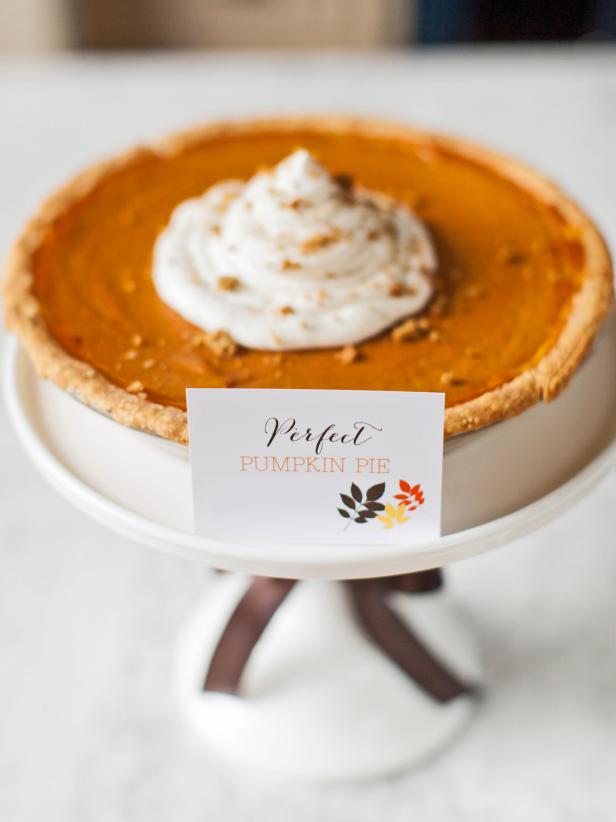 Homemade Pumpkin Pie
What would Thanksgiving be without pumpkin pie? Whip up this signature dessert as the traditional finish to your Thanksgiving meal. Get the recipe.
When fall arrives that means Thanksgiving is right around the corner, and what's the best thing about Thanksgiving? Some say turkey but it's really all about the desserts. Cakes and pies line the table, and it's almost too much to handle…almost. If you're like me and can't wait for the first piece of pumpkin pie to be served, check out these 35 irresistible fall dessert recipes and start planning your menu today.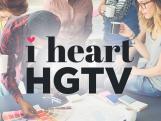 Get to know the talented writers and editors of HGTV's show and design blog. 
Go Behind the Blog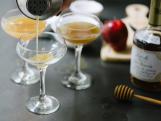 Take a look back at our past posts, from entertaining and design trends to up-and-coming HGTV shows.  
Read All Our Past Posts