Fans Get the Chance to Ask the Property Brothers Anything on 'The Scott Seat'
Drew and Jonathan Scott (and a tiny red couch) land in Tarrytown, N.Y., and take on fan questions.
You know Jonathan and Drew Scott are reno and real estate experts, but did you know they're thumb-wrestling champs, too? The Property Brothers' fans get a chance to get to know the brothers (and ask reno questions, too) when they sit down on The Scott Seat. In the first episode, the brothers challenge a couple to a thumb wrestling match, solve a renter's design dilemma and meet one of their youngest fans. Check out the first edition of The Scott Seat in Tarrytown, N.Y.:
Tarrytown: The College Couch
02:33
The Scotts answer viewer questions, including one about an old brown couch.
And check out how the Property Brothers turned this house into a luxurious spot the whole family can enjoy:
Luxurious and Kid-Friendly? This Property Brothers Reno Proves It's Possible
See All Photos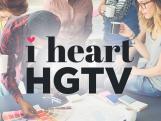 Get to know the talented writers and editors of HGTV's show and design blog. 
Go Behind the Blog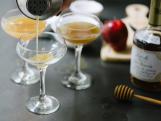 Take a look back at our past posts, from entertaining and design trends to up-and-coming HGTV shows.  
Read All Our Past Posts