9 Halloween Makeup Tutorials to Take Your Kid's Costume to the Next Level
Parent tested, kid approved.
With only two weeks left until Halloween, we bet you've purchased the candy, decorated the house and created some really incredible costumes for the kids. Or, maybe you've personally eaten your own bag of peanut-butter pumpkins, decided you might as well not dust the cobwebs until November and only just now started thinking about your kids' costumes. Either way, we totally get it. Some years you're on it; some years you just want to forget the whole thing.
But these adorable (and actually easy!) makeup tutorials are likely just what you need to give your kiddos the totally awesome Halloween of their dreams. So sit back, relax, and watch the magic unfold.
Lion Halloween Makeup
02:24
Makeup application tutorial for a lion Halloween costume.
Butterfly Halloween Makeup
02:10
Create a beautiful Halloween butterfly with this easy-to-follow tutorial.
Dragon Halloween Makeup How-To
02:26
This DIY tutorial will help you turn any child into a Halloween dragon.
Spider Halloween Makeup How-To
02:17
This tutorial shows how to create arachno-fabulous spider Halloween makeup.
Vampire Halloween Makeup
01:42
Makeup application tutorial for a vampire Halloween costume.
Halloween Fairy Princess
01:46
Makeup application tutorial for a fairy princess Halloween costume.
Mummy Halloween Makeup How-To
02:05
Our makeup tutorial will help you wrap up a scary mummy look for Halloween.
Puppy Halloween Makeup How-To
02:25
Turn a cute kid into a cute puppy with our Halloween makeup tutorial.
Pirate Halloween Makeup
01:39
Makeup application tutorial for a pirate Halloween costume.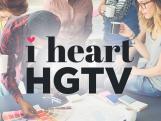 Get to know the talented writers and editors of HGTV's show and design blog. 
Go Behind the Blog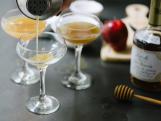 Take a look back at our past posts, from entertaining and design trends to up-and-coming HGTV shows.  
Read All Our Past Posts