8 Twists on Traditional Valentine's Day Gifts
Put a fresh spin on the typical flowers and chocolate with these ideas.
Traditional Valentine's Day gifts tend to get a bum rap for being cheesy and impersonal. When you really think about it, most of these gifts aren't bad — I mean, who doesn't like chocolate or flowers? — but they do feel overdone. This year, take those traditional ideas to the next level with a personalized touch. Here are eight new takes on the usual Valentine's Day gifts to try for your sweetie.
Instead of a Box of Chocolates...
...Try Neapolitan Bonbon Cupcakes. Sure, the typical box of chocolates is tasty, but it can also be used to make something even tastier. Whip up a batch of these Neapolitan cupcakes, and top them with your Valentine's favorite bonbons.
Instead of a Bouquet of Flowers...
...Try a Succulent Garden. It's low maintenance and will last way longer than cut flowers. You can even get them in a heart-shaped pot for a romantic touch.
Instead of Conversation Hearts...
...Try Conversation Heart Cookies. Skip the chalky, store-bought candies and customize your own conversation heart cookies. Use a stamp-setting kit and food-safe decorating pen to create personalized messages on top of vanilla sandwich cookies.
Instead of a Stuffed Animal...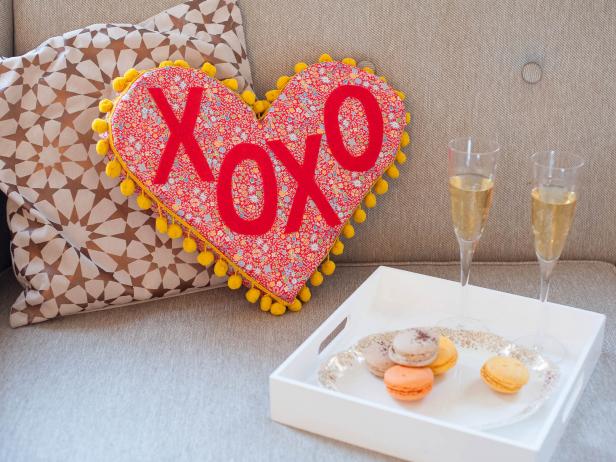 Handmade Heart Pillow
Follow our easy step-by-step instructions for this cute, handmade heart pillow for Valentine's Day.
...Try a Personalized Heart-Shaped Pillow. Stuffed animals are cute, but most of us will likely just stash them away in a closet post Valentine's Day. Get the same snuggly appeal with a colorful, custom pillow that can be showcased all year round.
Instead of Heart-Shaped Jewelry...
Try Heart-Shaped String Art. For the Valentine who already has plenty of bling, try adding some sparkle to her home with this easy DIY string art. Metallic thread against a bright pink backdrop makes a major statement.
Instead of a Store-Bought Card...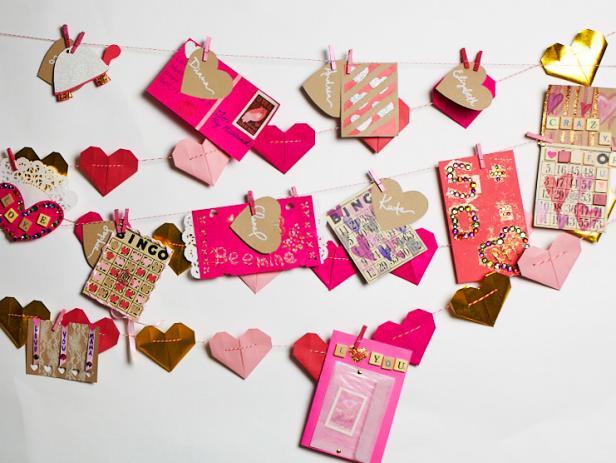 On the Line
Transform a blank wall into a drying rack with red and white kitchen twine, origami hearts and clothespins. Write the name of each guest onto heart-shaped pieces of card stock, and hang on the line to identify everyone's work. Completed valentine cards display beautifully and create a playful backdrop as they dry.
...Try a Handmade Card. Get crafty and decorate cardstock with Scrabble tiles, Bingo boards, glitter and more. If it doesn't turn out perfect, that just adds to the charm. Browse the gallery below to find more DIY card ideas.
Instead of Store-Bought Valentines...
...Try Homemade Play Dough Valentines. The kids will love helping you make these fun Valentines that are sure to impress their friends and classmates.
Instead of a Spa Gift Card...
...Try a Romantic At-Home Spa Day. Everyone loves a day at the spa, but for something a bit more personal, try setting up a romantic spa date at home. Pull out all the stops with candles, essential oils, cucumber water and light snacks.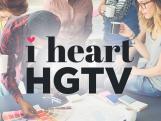 Get to know the talented writers and editors of HGTV's show and design blog. 
Go Behind the Blog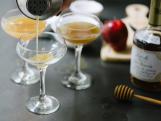 Take a look back at our past posts, from entertaining and design trends to up-and-coming HGTV shows.  
Read All Our Past Posts