150+ Ways to Up This Year's Halloween Party Game
Halloween party season is upon us! Conjure up a spellbinding soiree with our tricks and treats.
It's that time of year again: the last few weeks before All Hallow's Eve can mean only one thing — Halloween parties and lots of them! So, gather the ghouls and prepare to party like the undead. Our tips will make it easy to throw a frightfully fun fete that's sure to bring out the party monster in your guests.
Decorating for your party doesn't have to be difficult – something as simple as surrounding a candle with candy corn or hanging a few easy-to-craft foam bats will get your guests in the Halloween spirit.
But, Keep It Family Friendly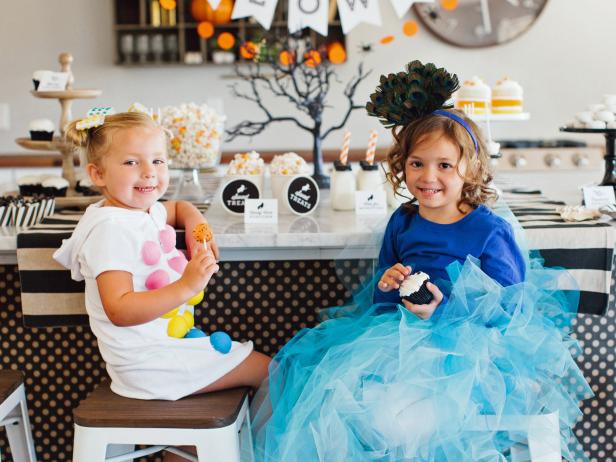 The Cutest Costumes
Dress up your little ones in our easy-to-create costumes! With a few basic supplies and a little DIY time, you can make your costumes for your kids without spending a fortune.
The surest way to start your Halloween party off on the wrong foot is to terrify an attending toddler. If small kids are on the guest list, nix the blood and gore and keep the decorations PG. On the flip side, even adults may have an unpleasant reaction to macabre decorations – for instance, they may have recently lost someone dear to them so a cemetery in your front yard or snacks served out of a lookalike coffin will only stir up painful memories.
Cater to Your Smallest Guests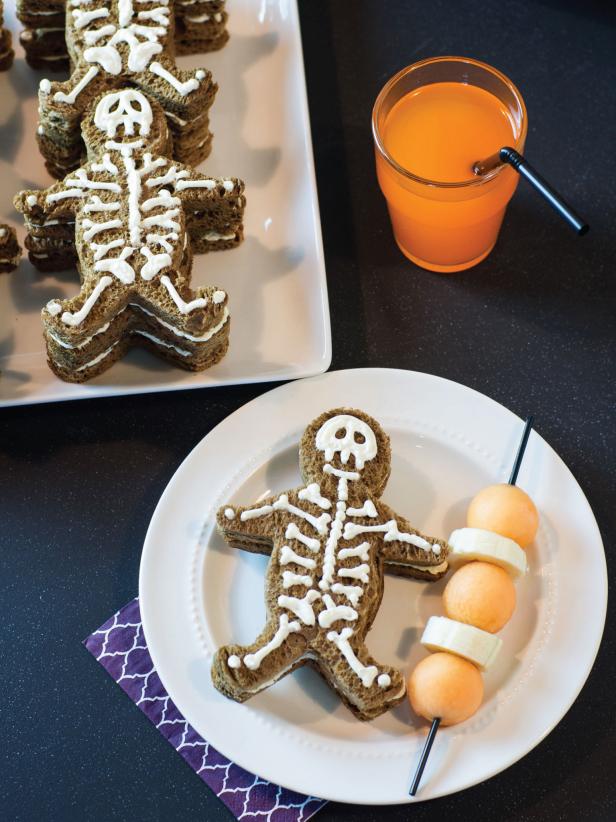 Skeleton Sandwiches
Bring kids down from their sugar high with skeleton sandwiches filled with a tasty cream cheese, cucumber and dill spread.
Aside from the obvious Halloween kid-pleaser – candy, and lots of it! – mix in a few healthy and hearty treats like these 'scream' cheese sandwiches to temper the sugar rush.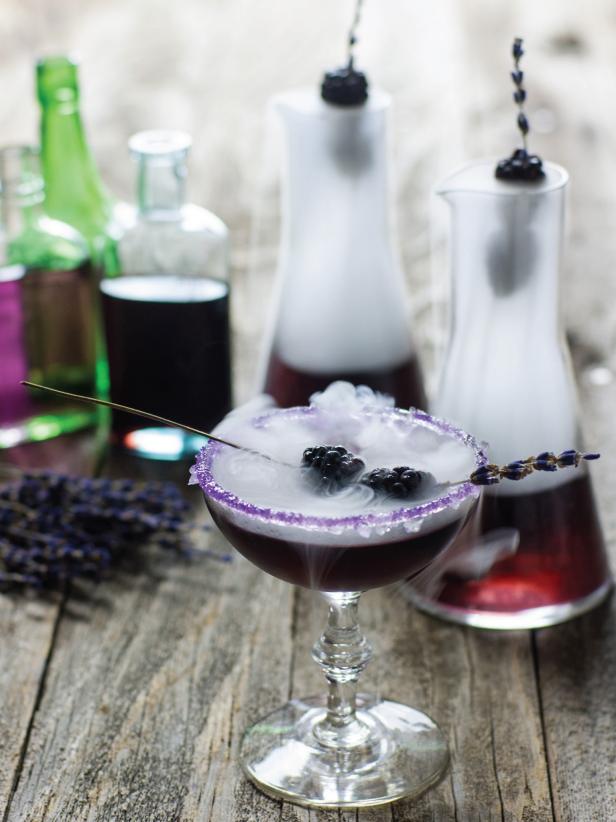 Halloween Cocktail: Mr. Hyde Potion
This spirited Halloween drink might just be a life-changing experience. The potion is full of herbaceous flavors and a kick that will bring out the fun monster in your party guests.
Let's be honest: Nothing breaks the ice and gets guests mingling quite like cocktails. Beer and wine will do the trick too but serving a signature cocktail, especially one as bewitching as this brew, takes your Halloween party up a notch. To make serving guests simpler, mix up a big batch instead of concocting cocktails on the fly.
Don't Forget Your Best Friend
Pets are family so be sure to consider them in your Halloween party plans. Let outgoing pets join in the fun by dressing in costume; alternately, provide a safe, quiet place away from the hubbub for pets who are timid around strangers, afraid of loud noises or are not feeling well.
Send 'Em Off With a Souvenir
Hand-making party favors for your guests really is the icing on the best-Halloween-party-ever cake. Get guests in on the crafty fun by pre-purchasing supplies and setting up a craft table so guests can magic up a take-home treat.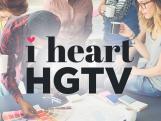 Get to know the talented writers and editors of HGTV's show and design blog. 
Go Behind the Blog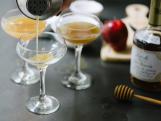 Take a look back at our past posts, from entertaining and design trends to up-and-coming HGTV shows.  
Read All Our Past Posts