Congrats on Being Maid of Honor! Here's How to Plan a Fab Bridal Shower
Because every bride needs a situation-savvy MOH by her side. 
You'd do anything for your best friend, so when she asked you to be her maid of honor, you obviously said yes! While it's a privilege to be the bride's right-hand lady, it's also a great responsibility.
You'll need to accompany the bride to dress fittings and appointments with vendors, organize and inform the maids, make a speech at the reception, keep track of the bouquet and generally ensure that your bestie is blushing and blissful on her big day.
Traditionally speaking, the maid of honor is also responsible for hosting the bridal shower. To save you some stress, we've already broken down the basics — and remember, you can delegate any of these tasks to the rest of the bride tribe as well!
Get the Bride's Two-Cents
Not that you need an excuse to grab coffee and gab with your bestie, but this seems like as good a time as any. Months beforehand, sit down with the bride and see what she envisions. Does she want a formal affair with Champagne and finger sandwiches, or would your country-chic bestie prefer something more casual, like beer and a BBQ buffet? Does she have an opinion on party games?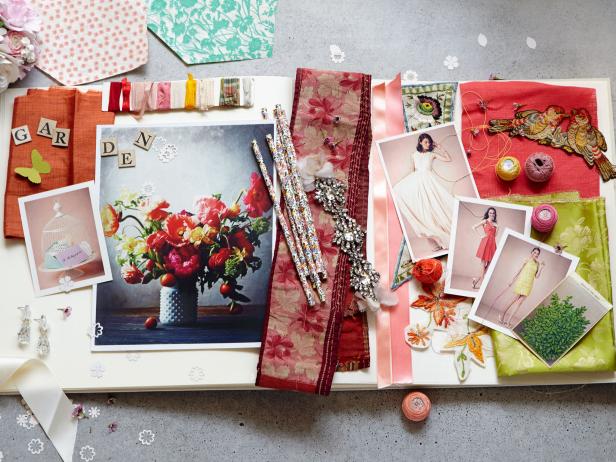 Wedding Theme: Retro Garden Party
"I would like [my wedding] to be like a 1950s garden party!" says Facebook fan Esther Garnier.
Keep in mind, though, that you are the host. While it's good to get the bride's input, she likely has a lot on her plate preparing for the wedding, so it's totally okay for you to take the reigns on this one.
While the bridal shower is typically reserved for close friends and family, you should still ask the bride for a list of people she wants to see. And whatever you do, don't forget to include the groom's (or second bride-to-be's) mother!
This is an important one, ladies. To make sure that everyone has enough time to respond, send the invitations out at least four to six weeks prior to the event. List your contact information so the recipients can RSVP, and include a link to the happy couple's wedding registry.
To ensure that the stationery sparkles as much as the bride-to-be, add colorful DIY envelope liners, or address each invitation in beautiful calligraphy.
To make party planning a breeze, choose a theme that reflects the bride's personality. If she knows every line to a particular John Hughes flick, layer the room with pink banners and garlands for a pretty-in-pink look that would impress Molly Ringwald herself.
Has your free-spirited best friend trekked across the world a time or two? Decorate the room with globes, maps and vintage postcards that lead directly to pics of her sweetheart.
Or, if your lady's more of a Moroccan-inspired maiden, layer the party space with ornate tapestries, boho-chic pillows and gold accents. Guests can take a seat on the sofa, or kick off their shoes and get comfortable on the floor.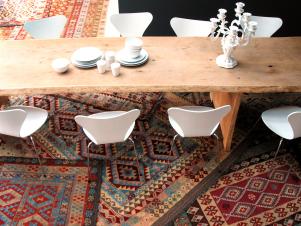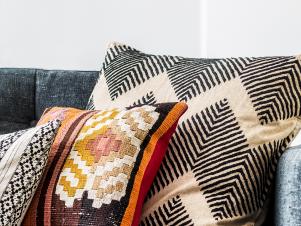 Eclectic Dining Room With Layered Rugs
Layered rugs in deep, opulent blues and reds line this dining room floor, giving the space an eclectic feel. A rustic wood table with contemporary acrylic chairs completes the boho chic look.
Colorful Throw Pillows Add Multi-Cultural Details
This young couple loves to travel, and their travel has shaped their world view. Brio Interior Design wanted to incorporate this world view into the Mid-Century design they added to this couple's first home by placing throw pillows that use different shapes, colors, textures and fabrics throughout the living space. This way, the couple can feel the influence of their travels, even in the details of their home.
For a woman who tends to navigate her own course, choose a nautical-approach. We love this "Down the Hatch" theme for an adventurous bride-to-be. Add a white backdrop, captain hats and paper anchors for a DIY photobooth that will entertain guests.
Sweet tea and cookies are classic, but nothing says you have to have them at the bridal shower. In fact, we think it makes more sense to coordinate the menu with the time of the event.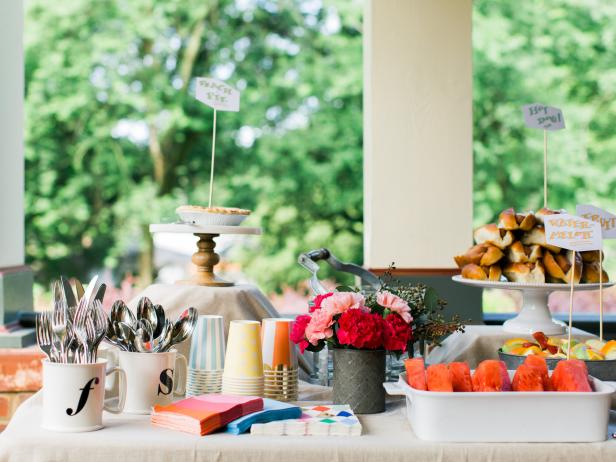 13 Tips for Setting Up a Crowd-Pleasing Buffet
Simple tricks to keep guests happy and fed at your next buffet-style brunch, lunch or dinner.
Flynnside Out Productions
Hosting a brunch shower? Break out the mimosas and french toast, or set up a DIY-smoothie bar with fruit prepped in jars. If you're celebrating later in the afternoon, substitute with sangria, fruit salad, sandwiches or sliders.
Whatever you choose, definitely make sure to have a big-batch cocktail on hand that everyone can enjoy. Here are 15 of our favorites:
While we're not saying you need to buy that hot pink sash just yet (save that one for the bach-bash), you should distinguish the bride from the rest of the guests. Depending on her tastes, you could choose a vintage broach, cheeky birdcage veil or a blushing flower crown.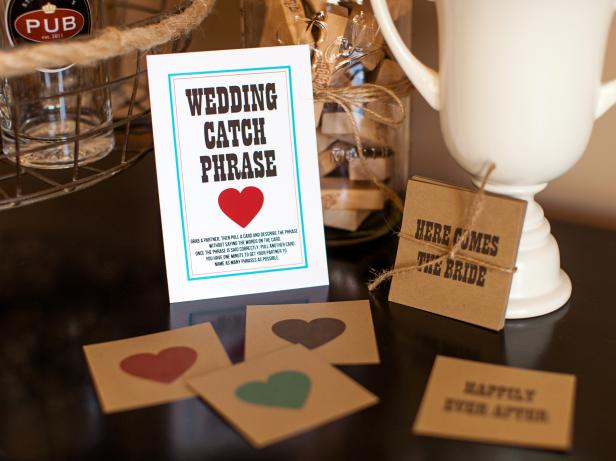 Wedding Catch Phrase Wedding Shower Game
It's likely that many of the bride's guests will be visiting from out of town. To help everyone break the ice, have a few activities prepared that will get people talking, laughing and smiling from ear-to-ear. Some of our favorite games include trivia about the bride and groom, as well as purse-style scavenger hunts.
Before the bride-to-be unwraps her gifts, make sure you have a copy of the guest list or a notebook on hand. As she goes through each present, jot down who brought what, which will help the bride keep track later while sending thank-you notes.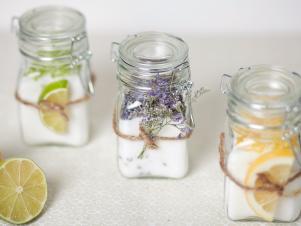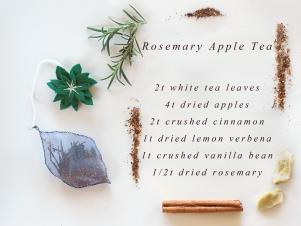 Infused Sugars With Lemon, Lime and Lavender
For something really sweet, consider giving infused sugars like the ones shown here by Eden Passante of Sugar and Charm. Just layer sugar and the dry ingredient of your choice in a sealed container for a few days to let the flavor set. Try dried fruit, vanilla beans, coffee beans, lavender — or all of the above!
Rosemary Apple Tea
This recipe combines the sweet flavor of apple pie with a hint of rosemary for a truly unique tea. Mix 2 teaspoons of white tea leaves, 4 teaspoons of dried apples, 2 teaspoons of crushed cinnamon stick, 1 teaspoon dried lemon verbena or lemon balm, 1 teaspoon crushed vanilla bean with half a teaspoon of rosemary. Distribute between 5 tea bags.
Chalk it up to a strong sense of southern hospitality, but we think that a good hostess should thank her guests for coming. Set up a small table by the door where guests can grab a party favor on their way out. Nail polish, DIY facial scrubs and tea bags tied with ribbon are all simple yet thoughtful tokens to show your appreciation.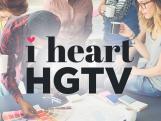 Get to know the talented writers and editors of HGTV's show and design blog. 
Go Behind the Blog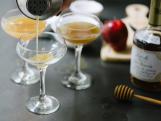 Take a look back at our past posts, from entertaining and design trends to up-and-coming HGTV shows.  
Read All Our Past Posts