12 Ways to Eat, Drink and Decorate With Pineapple
Pineapple is so hot right now. 
Pineapples are HOT right now. Browse just about any clothing or home decor store, and you'll see this tropical fruit adorning dresses, bathing suits, pillows, rugs and more. Though they're currently having a moment, pineapples have been used as a symbol of hospitality in home design for hundreds of years. In food, their tangy taste can complement both sweet and savory dishes, and I don't need to tell you how delicious they are in cocktails — pina coladas, anyone? Satisfy your craving for this summer fruit with our pineapple-infused food and drink recipes, plus DIY pineapple-inspired decor for your home.
Pina Colada Ice Cream Float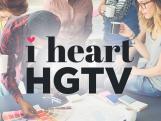 Get to know the talented writers and editors of HGTV's show and design blog. 
Go Behind the Blog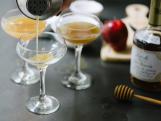 Take a look back at our past posts, from entertaining and design trends to up-and-coming HGTV shows.  
Read All Our Past Posts