Party On: Your Guide to the Perfect Fall Get-Together
Fall is finally in full swing: The weather is ideal, and the scenery is to-die-for. What better time to have a few friends over for the ultimate fall bash? Celebrate the season and get in that last bit of outdoor fun with our simple guide for the ultimate in fall food, booze, games and ambiance.
First up, let's talk food. Fall is the time for savory morsels that make the most of seasonal ingredients. This delectable carrot-ginger soup is a great place to start.
Next up: How about a delicious toasted crostini with herbed cream cheese spread?
S'mores + Booze = Fall Party Win
And for a final sweet treat, these grown-up s'mores are a fun twist on the campfire classic. So good.
Now, on to the drinks. With so many delicious fall cocktails to choose from, it can be hard to pick just one. A great option is a large-batch cocktail that can be made in the crockpot. That way, you can keep your guests happy and warm without having to mix drinks all night. We suggest this seasonal sangria that tastes even more heavenly than it looks.
Or, make a big batch of this mulled white wine – light, sweet and perfect for fall.
Non-Alcoholic Alternatives
Non-drinkers need more than tap water. Luckily, these colorful mocktails are fun alternatives that everyone can enjoy.
No outdoor party is complete without at least one cool-weather activity to liven up the evening. Cornhole is an all-time favorite for fall, but this year, don't rely on your friends to bring over their set — create your own boards out of old pallets. No more excuses. It's game time.
If you're looking for more game options, check out this list of outdoor games you can play with a drink in your hand. Did somebody say giant Jenga?
Last but never least is everyone's favorite fall hangout: the firepit. If you're ready to build your own, we've got you covered.
Stone Firepit
02:57
A firepit is bordered with slate and filled with lava rock and blue glass.
Or, if you'd rather buy than DIY, one of these cozy options might be the one for you.
And there you have it. You're officially ready to throw a killer outdoor party. The only hard part will be getting your guests to leave once it's over.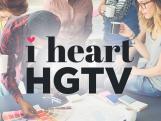 Get to know the talented writers and editors of HGTV's show and design blog. 
Go Behind the Blog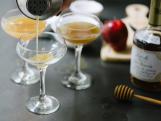 Take a look back at our past posts, from entertaining and design trends to up-and-coming HGTV shows.  
Read All Our Past Posts