HGTV Editors Share Their Favorite Thanksgiving Traditions
Stuffing our faces with turkey and pie is not the only thing we do to celebrate Thanksgiving.
Ah, Thanksgiving. The holiday that we spend gorging on turkey, mashed potatoes, casseroles and pies.
Growing up, my immediate family gathered together and my parents would spend most of Thanksgiving Day preparing all of the food for our dinner together that evening. They made so much food that we would have leftovers to enjoy for a few days.
Our tradition has changed slightly now that we don't all live in the same place, but the smorgasbord remains the same. I still enjoy copious amounts of dressing, pumpkin pie and sweet potato casserole after the day is done. And for that, I'm thankful.
While food does play a very important role in our Thanksgiving traditions, we can't forget about those non-food traditions — spending quality time with our loved ones.
The beauty of traditions is that not all are the same. We have unique traditions that we carry from generation to generation, as well as new ones created along the way.
From board games to movie marathons, see how HGTV's editorial team celebrates Thanksgiving each year.
"I have a huge family, so big that we typically spend Thanksgiving Day running from house to house, so we have a party the day before Thanksgiving to kick things off. We're a good, hearty, Southern batch-o-folks, so we've started endearingly calling this gathering our Chitlins Party, in honor of my mother working for two days straight to clean chitlins for us to eat. As much as I have tried to open my heart and my palate to chitlins over the years, I always pass and eat a giant plate of spaghetti and as many pieces of hot water cornbread my body can handle. For anyone wondering — yes, the chitlins do smell. But it kind of grows on you in a weird, nostalgic kind of way. Simmering potpourri, anyone?" — Jessica Yonker, Newsletter Editor
"My father never cooks. I think he knows how to make cereal and maybe a sandwich. But for some bizarre reason he makes his "famous" green bean casserole (from the recipe on the fried onion can) every year at Thanksgiving, and it cracks me up. What possesses him? I don't know. But I love his adorable gesture of culinary participation in the communal act of making Thanksgiving dinner. You go, Dad. (Also, he washes the dishes, which is super cool)." — Felicia Feaster, Managing Editor
"My extended family on my mom's side always gets together the night before Thanksgiving, but we skip the traditional Thanksgiving food. Since we know we'll all be eating turkey the next day with either our immediate family or our other extended families, we usually go out to eat for family-style Italian. Then, we go back to my grandparents' house for dessert. It's perfect because we get to see everyone, but we're also not stuffed full of turkey before Thanksgiving Day even starts. Also, fewer dishes to do!" – Laura James, Assistant Editor
"My family and I aren't big meat eaters, so we do a vegetarian Thanksgiving. The sides are pretty easy: mashed potatoes (no gravy), macaroni and cheese, broccoli, cranberry sauce, creamed onions (my favorite). Replacing the turkey is the biggest challenge, but some of the vegetarian turkey alternatives can be surprisingly good if you prepare them right. The pies are the main event — we always have pumpkin, apple and at least one other flavor." — Shannon Petrie, Managing Editor
"I always make pecan pie and chocolate pecan pie. Until this year (the tree died, so we cut it down), we had a pecan tree outside of my grandmother's house in Charleston, S.C. My grandmother always made pecan pie when my mother was growing up, so the tradition continued with me. It's not Thanksgiving without pecan pie – chocolate or not!" — Rani Robinson, Director of Convergence
"My dad, sister and I are the cooks of the family, but my mom has her holiday specialties. For Thanksgiving, it's her 'world-famous' cranberry Jello molds. It's stuffed with apples, walnuts and cranberries, and it's way better than any cranberry salad or sauce. The kicker? She pours it into copper molds from my grandmother (one is a lobster, the other a rooster). It's served on a bed of lettuce for a very 1950s dramatic flourish." — Liz Gray, Managing Editor
"I'm not sure how this tradition started, but for some reason we always play Bingo after Thanksgiving dinner. Each winner gets to choose a prize, which can be anything from lottery tickets to a scented candle. And sometimes, gifts you gave someone last Christmas end up in the prize pool. Over the years, we've upgraded our setup. We have one of those big wheels that spins, and we have a designated caller who keeps track of everything on a giant board. The dinner table transforms into a Bingo Hall real quick. You don't always win, but there's always plenty of pie to go around." — Ryan Reed, Editor
"Since my blood-related family is scattered across the globe, my immediate family and I get together with 40 of our closest family friends for a potluck Thanksgiving. We switch houses every year, and everyone signs up to make something. The 'kids' play Catchphrase after dinner, and at some point during the night we all gather around and tell each other what we're grateful for, then take a tequila shot (for only those 21 and up)." — Farima Alavi, Assistant Editor
"I'm lucky enough to have two Thanksgivings on Thanksgiving Day every year. I spend the entire day either watching the parades or the dog show, taking in the smells of delicious food my family is cooking (and try my hand at helping with the easier tasks) and enjoying the meal with my family. After the family festivities, I go to one of my best friend's homes for Thanksgiving part two — lots of laughs and lots of games every year (plus a second or third helping of pumpkin pie). We've kept this up for years and even the years my friend was traveling out of the country, I'd still show up as part of my second family for a competitive game of Cranium and a cocktail." — Jordan Lawson, Online Editor
"We go bowling the night before Thanksgiving. Ironically, none of us are bowlers. I, for instance, don't really understand how the scoring works. Gutter-balls are on display in abundance, and I feel certain it's a source of amusement for any serious bowlers nearby. Don't know how the tradition started, and I have no explanation, really. But it serves as a preemptory strike to help quell that holiday awkwardness, and something about it is undeniably therapeutic." — David Haynes, Editor
"I'm one of 26 grandchildren, and my mom is one of seven children, so by the end of Thanksgiving Day, my immediate family is more than ready to decompress. How do we do that? By watching Elf, of course! I guess it's our way of ushering in the Christmas season. And usually by the time we get home and settle in for the movie, we're ready for seconds (or thirds) of dessert, turkey and macaroni and cheese. Also, my uncle makes one of my favorite Thanksgiving treats: cranberries soaked in bourbon. They're chewy, sweet and a little bitter with just enough bite from the bourbon." — Molly Miller, Apple News Editor
"Thanksgiving is a small affair with just immediate family, my paternal grandmother and now my husband (just six people total). My grandmother always makes deviled eggs and her award-winning (in my book) mashed potatoes. My mom always makes her broccoli casserole and sweet potato casserole. My sister and I always each make a brand-new dessert every year. HoneyBaked Ham always comes through with the meat. Dad likes to ring in the holidays with his 'Christmas With The Rat Pack' album softly playing over the home audio system. We always start the day with the Macy's Thanksgiving Day Parade and football, but end it with holiday classics like Rudolph, the Red-Nosed Reindeer (1964)." — Kayla Kitts, Managing Editor
"I love a good parade and it wouldn't be Thanksgiving without the Macy's Thanksgiving Day Parade. Giant balloons, Broadway performances, marching bands and pop stars lip-syncing on floats. I love it all. My partner and I tune in with mimosas, and during commercial breaks we cook the sides we're bringing to the family meal." — Deanne Revel, Managing Editor
"We love watching movies at my house, so Thanksgiving is the perfect excuse to get together and enjoy a marathon (with breaks for food in between, naturally). Popular choices from previous years include Star Wars, Lord of the Rings and cold-weather films to get us in the holiday spirit, like It's a Wonderful Life, Love Actually and The Holiday." — Katie Friedman, Editorial Intern
"My Thanksgiving tradition is more about the day after than the day of. Black Friday has never been my thing. I couldn't imagine anything worse than standing in line at a shopping mall. Instead, we've always taken the day after Thanksgiving to burn off some stuffing and enjoy the fall weather as a family, hiking in the mountains. The trails are relatively empty because everyone else is shopping or watching football. When you throw in a turkey sandwich and leftover sides, you have the makings of a great picnic. And with the growing #OptOutside movement, I'm even more committed to getting outdoors on the day after Thanksgiving this year!" — Kelly Smith-Trimble, Director of Editorial
"I guess I'm the oddball who loves Black Friday. My mom and I have done most of our holiday shopping on Black Friday for years — we love a good sale, we love seeing all of the stories decked out with twinkling lights and we love listening to Christmas music all day long. We skip the early-bird sale lines and head to the stores around 7 or 8 a.m. once things have died down a bit. With coffee in hand, we start checking off our lists. Our one rule is that all purchases have to be made for someone else. Some years we get ALL holiday shopping done on Black Friday, and some years we buy very little. But we always have a good time enjoying each other's company and getting into the Christmas spirit." — Beth Rucker, Managing Editor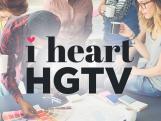 Get to know the talented writers and editors of HGTV's show and design blog. 
Go Behind the Blog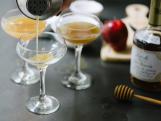 Take a look back at our past posts, from entertaining and design trends to up-and-coming HGTV shows.  
Read All Our Past Posts