18 Darling Ways to Top Off Holiday Sips + Snacks
Make holiday cocktails and appetizers way more fun with garnishes that add the perfect finishing touch.
There's nothing better than drinking a holiday-hued cocktail with a candy garnish. We've got traditional and not-so-traditional holiday snacks and sips that get a bit of festive flair with sprinkles, candy, spices and more.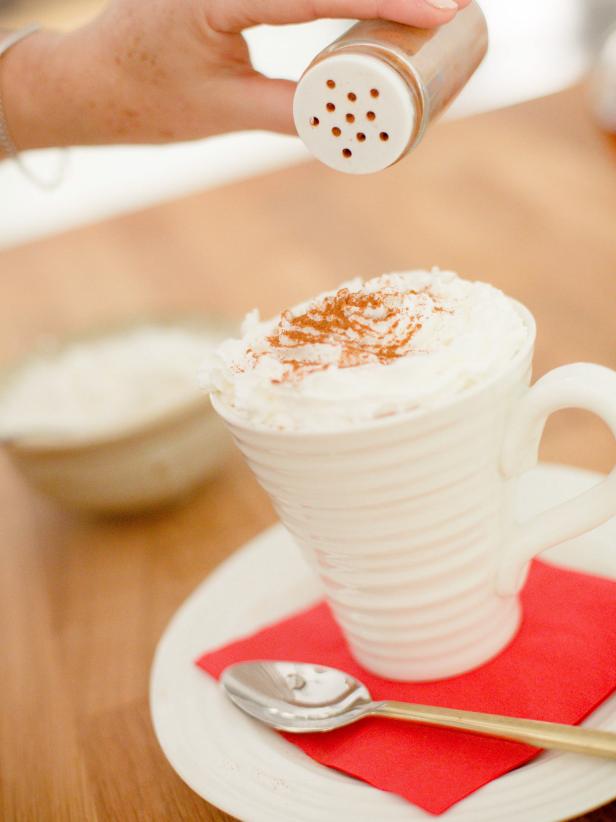 Garnish
Finally, add a dollop of whipped cream and a sprinkle of cinnamon to the top For a little extra holiday flair, add a couple of cinnamon sticks, too!
Flynnside Out Productions
Step aside, PSL. I'm all about this homemade gingerbread latte made with fresh-brewed coffee, baking spices, vanilla extract and maple syrup. The holidays are h-e-c-t-i-c so adding a splash (or two!) of brandy will make this extra yummy. And forget making this low-calorie — jump right in by topping your finished latte with a dollop of whipped cream, a sprinkle of cinnamon and a few cinnamon sticks for festive flair.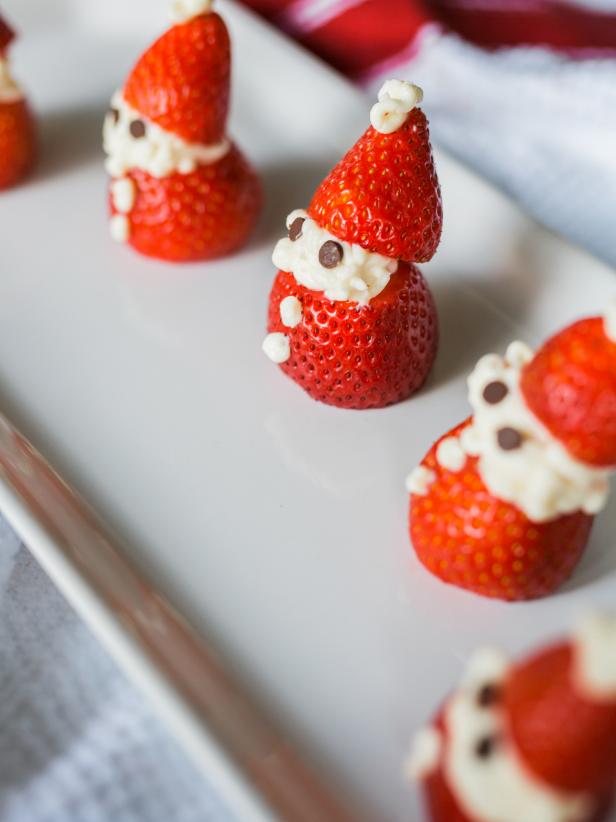 Strawberry Santa Hats
A second strawberry glued into place with more icing and a couple of chocolate chips are all you need to make Santa's face and hat.
Flynnside Out Productions
Turn your kids' favorite store-bought snacks into fun and festive treats for the season. Chocolate chips, nonpareils, sprinkles and colorful icing turn everyday food into smile-worthy bites that are almost too adorable to eat.
Here, strawberries are turned into sweet mini Santas with white icing and chocolate chips.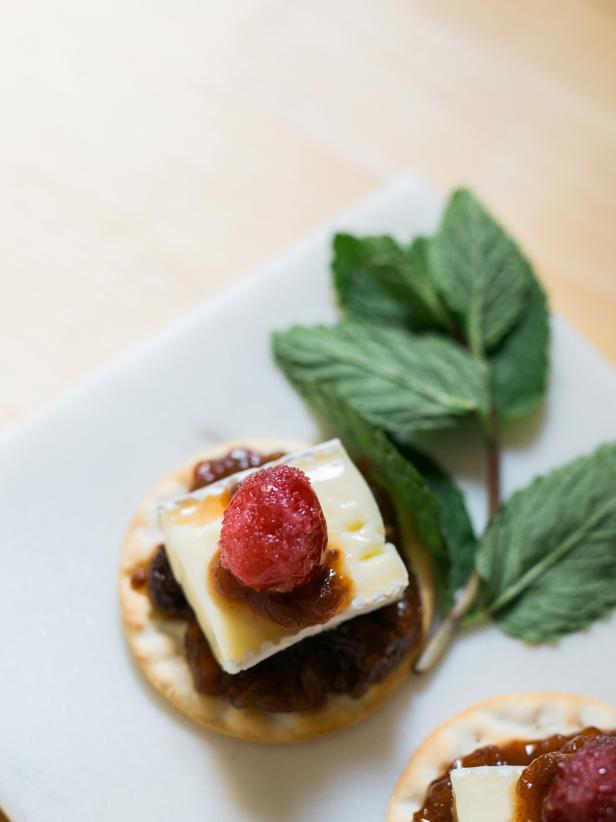 Cranberry Brie Crackers
Top a water cracker with store-bought cranberry chutney (other flavors also work here, too), a slice of brie, and finish with a sugared cranberry.
Flynnside Out Productions
Relish in the combination of savory and sweet with this beautiful and delicious appetizer that layers cranberries, brie and cranberry chutney on a salty cracker. The element that really seals the deal? The sugared cranberry garnish right on top. Sugar, water and fresh cranberries are all you need to make these tart and sweet bites.
Decorate With Ribbon (Candy)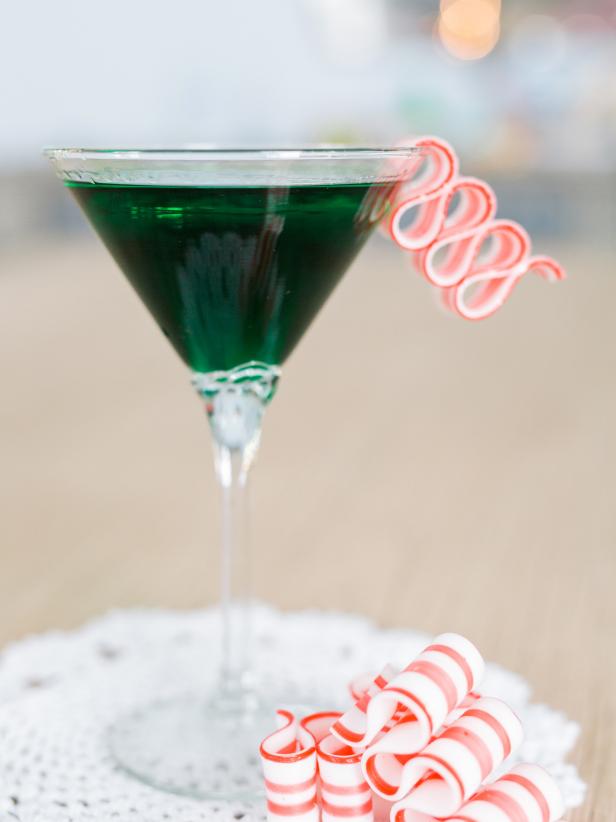 Ribbon Candy Martini
The holidays call for peppermint, so decorate your next Creme de Menthe martini with peppermint ribbon candy, found at specialty candy shops or online. The classic combo of red and green is a no-brainer!
Flynnside Out Productions
The holidays call for peppermint, so garnish your next Creme de Menthe cocktail with the ever-so-festive peppermint ribbon candy. The garnish adds an exquisite touch with the red and green color combo.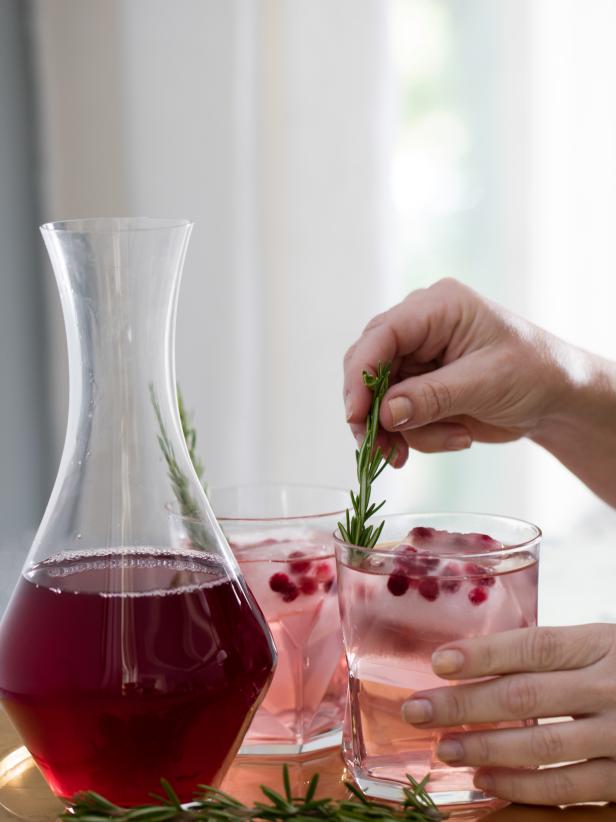 Rosemary finish
Aromatic rosemary is a great finish to a tart cocktail. Plus, it is easy to grow in a pot or in the ground, so you can always have some on hand!
Flynnside Out Productions
Starting with a base of pomegranate juice, soda water and vodka (your spritzer!), freeze pomegranate seeds, cranberries or other complementary fruits into ice cubes for a splash of color and added flavor. Then add an aromatic rosemary sprig to finish. Trust me, this beautiful, blushing drink is as pretty to look at as it is to drink.
Dress Up Holiday Cocktails With These Gorgeous + Simple Garnishes
See All Photos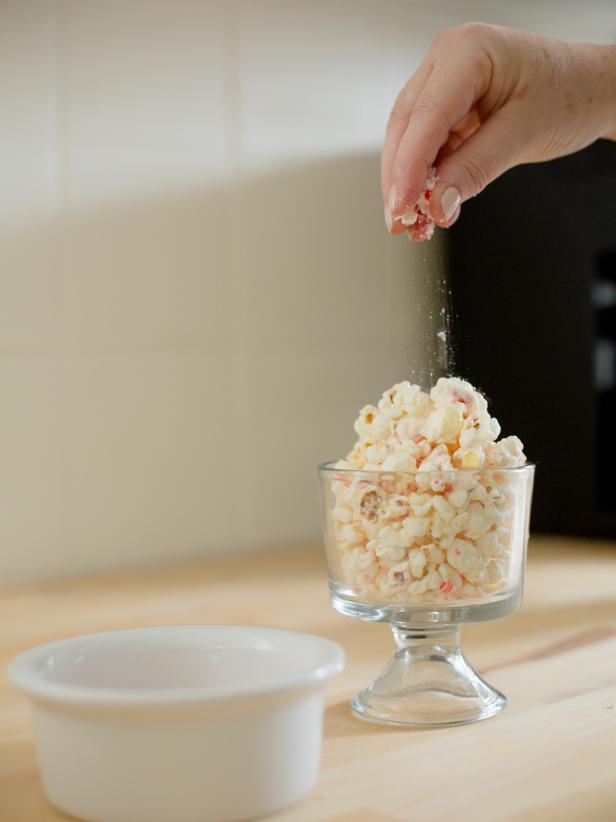 Garnish Each Serving
Once fully coated, spoon out popcorn into serving size bowls to keep the presentation elegant. Add a bit of crushed peppermint to the top of each serving as a garnish and enjoy!
Flynnside Out Productions
If you're expecting a house full of guests this season, we've got the perfect crowd-pleasing treat that adds a seasonal touch to everyone's favorite snack. Add melted white chocolate and finely crushed peppermint to popped popcorn for the perfect mix of salty and sweet.
This post is brought to you by Mr. Coffee ® brand coffee makers. Come experience more Great In The Making at MrCoffee.com.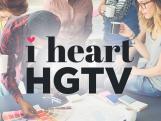 Get to know the talented writers and editors of HGTV's show and design blog. 
Go Behind the Blog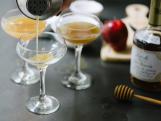 Take a look back at our past posts, from entertaining and design trends to up-and-coming HGTV shows.  
Read All Our Past Posts