Dad-Approved Beer Cocktails to Sip This Father's Day
From mowing the lawn to reapairing leaky faucets, dads really do it all. Say "thanks" with a cocktail crafted just for him. 
Beer is likely Dad's go-to drink during a hot summer day or at the end of the work week. But for Father's Day, serve him something extra special. Drinks that satisfy Dad's preference for malty, hoppy flavors will delight his beer-loving tastebuds. Check out how easy it is to make this Lawnmower Cocktail:
Lawnmower Cocktail Father's Day
00:30
Make this simple, beer-based cocktail for Father's Day.
Thirsty for more cocktail ideas? These refreshing, beer-based cocktails are the perfect treat for a hard-working dad or husband on Father's Day.
Beer Cocktails 3 Ways
01:06
Classic cocktails get an elevated twist with the addition of beer.
Get even more DIY recipes, last-minute gifts and more from our Father's Day collection.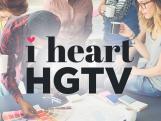 Get to know the talented writers and editors of HGTV's show and design blog. 
Go Behind the Blog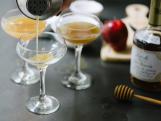 Take a look back at our past posts, from entertaining and design trends to up-and-coming HGTV shows.  
Read All Our Past Posts