7 Fun and Unexpected Themes for a Bridal or Baby Shower
Skip the same tired party themes, and throw a shower the bride- or mom-to-be will never forget.
Invites, venues, decor, menu choice, games — the to-do lists for planning a bridal or baby shower is long. But the primary task of choosing a theme is usually what helps you make all of those important decisions with ease.
If you're planning a shower this spring and you're looking for more than the typical ho-hum suggestions, this roundup is for you. I've gathered the best ideas for a standout shower that will keep your guests oohing and ahhing all through your party.
If you want to relive the fun of sleepaway or day camp, a camp-themed shower is the perfect choice. Activities could include making adult friendship bracelets or creating a faux "color war" with guests divided into two teams that compete against each other for prizes. In terms of food, s'mores would be a fun option for dessert, and typical grilled fare, like burgers and corn on the cob, would be perfect for savory entrees. Consider making your own "bug juice"-themed cocktail with cranberry juice for another fun camp homage. Pull in nostalgic elements like vintage cafeteria trays (check eBay) to serve food.
For a fun, casual afternoon, consider throwing a pajama party shower. Guests can come dressed in their PJs, and you can hand out slippers as a party favor. Serve up a crowd-pleasing popcorn bar with a variety of toppings and flavors with mini popcorn boxes or tubs. Ask guests to bring their favorite DVDs as part of their gifts so the bride or soon-to-be mama can enjoy binge-watching them in the months to come.
If your guest of honor loves flowers, a flower shop party would make for a truly unique and special afternoon. Hire a floral designer who can come and give everyone at the event a lesson on how to put together their own boquets (and provide enough flowers for everyone to take home their creations). Use crepe paper flowers as part of the decor, or blow up large photos of beautiful arrangements. Serve fresh sandwiches and salads (think poached salmon on a bed of greens or mozzarella caprese sandwiches). For dessert, dish out mini cakes each covered in yummy frosted flowers.
Book lovers would go crazy for a library-themed shower. For a baby shower, tell guests to bring along their favorite children's books to help the mom-to-be build her collection. For a bridal shower, choose a theme based on the bride's likes (such as historical fiction or romance), and advise guests to each bring along their favorite book in that category. Visit a thrift store to pick up some vintage books to use for decor throughout the event space. Create beautiful letterpressed bookmarks as a party favor for each guest. For food, think along the lines of a French cafe and offer savory fare like quiche, small salads and roasted vegetables.
If you're missing Mad Men as much as I am, a mid-century modern shower would be a fun choice. For a unique twist on food, update some old recipes from a '50s cookbook (think delicious, modern updates of beef wellington, salisbury steak, creamed corn or jello molds). If you really want to go all out, ask your guests to dress in '50s attire and to bring along MCM-inspired gifts. Visit a flea market or some thrift stores to find some great '50s serving pieces or glassware to go along with your theme.
For a travel-loving bride-to-be, a destination shower is an awesome way to celebrate her love of adventure. If she already has the honeymoon destination picked out, it would be fun to tie in her shower theme with this choice. You could coordinate all the decor and food around her travel plans. For example, a honeymoon in Italy could translate into a beautiful Italian lunch with Italian ceramic serving pieces, Italian background music and even an Italian cooking gift theme.
Another fun idea is to build your shower theme around a favorite movie of the bride or mom-to-be. Out of Africa (my favorite!) would make for a fun and elegant African safari or glamping-inspired theme. You could create a dramatic safari tent vibe by pinning and draping white sheets on the ceiling. Faux sheepskins on each chair and exotic flowers (like birds of paradise) can also help to create an African safari feel. Consider a menu featuring chicken skewers, roasted vegetables and couscous salad.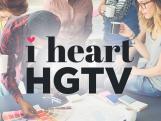 Get to know the talented writers and editors of HGTV's show and design blog. 
Go Behind the Blog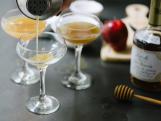 Take a look back at our past posts, from entertaining and design trends to up-and-coming HGTV shows.  
Read All Our Past Posts