5 Fun Bachelorette Weekends for Every Type of Bride
Because Vegas isn't for everyone, am I right?
Bachelorette weekends are considered by many to be a bride's final rite of passage before marriage — the marked end of her singledom era. This three-day span has long been hallmarked by scantily-clad male dancers, baked goods that are #NSFW and a blushing, boozed-up bride-to-be.
Let there be no confusion, I can respect the traditional take on a bridal getaway weekend. I appreciate the nostalgia in partaking in the same obnoxious party games that so many veiled and sashed-up bride-to-be's partook in before they, too, walked down the aisle. That said, I think we all can agree that it may not be for everyone.
If you're a MOH in the market for bachelorette party ideas or a Type-A bride looking to send her MOH not-so-subtle planning tips, look no further. I've broken down five unique bach-bash weekend ideas to draw inspiration from.
The Flannel Fling Before the Ring
The Flannel Fling takes place nestled in the mountains for a cozy cabin weekend. This is the perfect getaway to plan when your granola-girl bestie is preparing to hike down the aisle. So how does a girl properly celebrate her bestie 1,200-feet above sea level?
I'm envisioning the bridal party in coordinating flannel shirts and/or pajama bottoms, with the bride in a contrasting white or cream variation. If you're feeling extra crazy you could even throw your respective monograms on a pocket somewhere.
Plan for an early-morning hike and take in some of nature's most beautiful views. Go zip-lining or try your hand at kayaking, and above all else — be sure to book a cabin with a hot tub on the deck. This is vital; this is crucial; this is imperative. Color me dramatic, but I think even the most chill, low-key bride-to-be should have a hot tub on her bachelorette weekend.
From Sun-Kissed to Wedded Bliss
You know that friend that has been obsessed with all things mermaid since she was 12, loves any excuse to slip into her swim suit and has an affinity for brightly colored mixed drinks? This is the bride that is looking for a tropical escape with her besties, and now is not the time to disappoint. So what's mermaid's MOH to do? Tell her to pack a white bikini and I'll help you take care of the rest.
Let this mermaid gal live out her wildest dreams with a three-day weekend in the sun, complete with an ocean view. I say go all out and really jazz up the rooms during your stay by adding some especially colorful, tropic-inspired decor. Think: flamingos, pineapple, palm leaves and some of those oversized pool floats that are all the rage these days. Whatever you do, just be sure to pack enough white tulle to fashion a proper bikini-bottom veil for the bachelorette.
So long as the aforementioned bb-veil is in tow, bride and besties can then spend their day simply basking the sun. Their tails planted firmly in the sand, freshly poured margaritas in hand and the entire beach serving as their figurative oyster for the weekend. Mermaid and pals can float around on an oversized pretzels and slices of pizza, take leisurely walks along the shore or even zoom around on a couple of rental jet skis.
She's on a fast track to the altar, so it only makes sense to celebrate accordingly. What better place to do that than at an actual race track? This weekend revolves entirely around sipping mint juleps at a horse race, i.e. this bachelorette weekend is about as classy as they come. It's the perfect rendezvous for a bride that wants to include her younger sister or sweet mother, without completely terrifying them with the typical bachelorette weekend antics.
It's important to keep in mind that derbies have a very distinct aesthetic. We're talking wide-brimmed hats, pastel sundresses and a pearl on each ear. The bride should pack the most stand-out, extravagant white hat she can get her hands on and a pretty white dress to go along with it. Create an elegant "Bride-To-Be" sash to complete her ensemble and some bride-tribe pins for her favorite ladies to don while sipping on their mimosas.
Make a pre-derby brunch a priority, with flaky croissants and Bloody Mary's aplenty. It also wouldn't hurt for you to tap into your crafting skills and create a pastel, hand-written backdrop for the weekend's many photoshoots. Some might view this as overboard but I mean, let's be honest, this is an Instagram moment waiting to happen.
My tip to make the most out of your weekend at the races? Think outside of Churchill Downs and pick a derby based on the city that appeals to your group beyond the race itself. In the springtime there are horse races scattered throughout the most prominent cities in the South: Steeplechase in Charlotte, Atlanta and Nashville, just to name a few. Each of these cities offer a unique, local culture, to-die-for food and a "happening" night life to get into.
Your favorite flower child is all grown up and getting ready to walk down the aisle. How do you celebrate? Festivals, flower crowns and metallic stick-on tattoos. These are the makings of the grooviest bachelorette weekend of them all. Throw this together for the music-lovin', free-spirited bride who wants to let loose with her girls for those final days as a single lady. Bridal Boheme is a weekend of good vibes, dedicated to dancing and prancing at one of the many music festivals popping up across the U.S.
So what's a gal to wear for the occasion? Flower crowns are long-time festival staples that are slowly but surely trickling into the world of bridal fashion. When you connect the dots here, it only makes sense for the future Mrs. and respective squad members to don floral headpieces while indulging in all that bridal-festival fun. The bride could opt for all-white blooms or an array of wildflowers to match her personality. Either way, a good MOH should add a healthy amount of white tulle to the back of the crown. Result? A funky, festival-style makeshift veil.
A festival weekend is the perfect opportunity for the bride and her tribe to get creative with trendy flash tattoos. Add some golden arm cuffs or order a personalized pack online that commemorate the event. Once you've decorated your body, it's time to turn your attention to the locale.
Festivals are renowned for camping off tailgates… not exactly glamorous. This is a bach-bash so I think we should take it up a notch. Bridal Boheme weekend is the opportune time to try your hand at constructing a bohemian-inspired tent, complete with all the decorative bells and whistles. Demand attention of fellow festival-goers by draping colorful streamers, golden garland and paper flowers from the base of your tent. To ensure a soft landing at the end of the night, don't forget an array of technicolor quilts and pillows to stick inside. Tip: Hang bold tapestries and flowers against the side of your tent as a picture-perfect backdrop for any IG-worthy moment.
More inspo for your weekend? Any and all things agate, matching bride + tribe tie-dye tanks, many gallons of water and this pineapple hibiscus punch.
They say pre-wedding jitters are completely normal, so go ahead and let your bride-bestie have her wig-out moment. I mean if you're asking me, a truly supportive friend should have that wig out right along with her.
Pre-Wedding Wig-Out weekend takes place in the city of your choice and is the perfect three-day escape for a goofy bride that has no problem being the center of attention. She'd rather have all eyes on her and wig it up with an in-your-face hairstyle instead of wasting a second wigging out over her big day.
To pull off a truly head-turning weekend, the bride and her friends should pull out their favorite little black dresses. Not only are they universally flattering, the LBD serves as the perfect backdrop to the gals' new theatrical dos, as well as the ever-important bridal sash. Have the bride leave her real (i.e. valuable) engagement ring at home for safekeeping and replace it with a sweet, candy ring alternative. No risks, all rewards.
Once the base of the ensembles are determined, the fun really begins. Allow the bride first pick of the wigs so she can have most flattering cut and color possible. (Because no bride wants their bachelorette moment to be documented in an unflattering haircut, am I right?) From there, the rest of the crew can select their favorite funky do' to rock alongside the bride-to-be.
The name of the game with this Wig-Weekend is color, and lots of it. Let the spectrum of wigs be your guide in creating a truly saturated stay for the bride and all of her besties. Incorporate eclectic touches such as cocktail napkins printed with cheeky phrases and some nearly-tacky dishware. Don't be afraid of using a heavy hand with tinsel and spray paint to create that crucial photo backdrop. Pair all of that with a colorful variety of cupcakes and jello-shots, and you have a wig-worthy weekend that will not soon be forgotten.
Try these fun candy-inspired cocktails: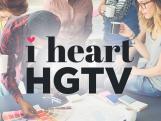 Get to know the talented writers and editors of HGTV's show and design blog. 
Go Behind the Blog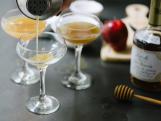 Take a look back at our past posts, from entertaining and design trends to up-and-coming HGTV shows.  
Read All Our Past Posts