11 YouTube Videos to Watch for Fun Holiday Decor Ideas
Grab a cup of hot cocoa and get inspired by these holiday DIYs.
I honestly don't remember how I ever figured anything out before the days of YouTube. Based on the amount of time I spend there, I'm certain I've already accrued enough hours to receive my Masters Degree from YouTube University. (This does not exist.)
I can't help myself! The inspiration is just that good! Now that the holiday season is upon us, there are tons of videos bursting at the seams with seasonal DIYs, decor, table settings and everything in between. We sorted through them all to find you the best of the best.
So grab a mug of cocoa and check out some of our favorite Christmas decor videos:
For those of you with a limited budget or a small space, you might want to consider a flat Christmas tree! These four DIY flat trees from HGTV Handmade can be made with items you likely already have around your house, and best of all - none of them will break the bank.
My favorites were a tie between the gorgeous washi tape/fringe trim Christmas tree that looks like something you might find in Anthropologie, and the wood grain tape/light tree that is decked out with all sorts of fun, soft ornaments.
The DIY Mommy has loads of cool videos up on her YT channel and this one is no exception. She lives with her family in Alberta, Canada and takes us through her entire home from top to bottom, sharing all of her Christmas decor and decorating ideas for the holidays.
Though she has a traditional home, she shares tips and tricks that would be useful for anyone, no matter what your style. She also incorporates some vintage touches, as well as some faux and real greenery. She had a Nordic theme this year, so you'll find touches of faux fur and white candles.
Small Apartment Decorating
It's hard to argue with the facts: 12-foot Christmas trees make quite a statement. But what are those of us with tiny spaces supposed to do?
In this video, this adorable vlogger shares ideas of how she totally tricked out her tiny apartment with loads of Christmas cheer using store-bought items and some easy DIYs. Oh, and she's kind of hilarious.
Tumblr-Inspired Holiday DIYs
I could honestly listen to this cute 15-year-old British vlogger talk against a black screen while he says things like "aloo-min-ium" instead of aluminum. But no need for that, because he includes a bunch of fun, simple DIY projects in this video for you to try. He makes spiral Christmas trees, twig pots (to use with candles) and a pinecone garland.
These DIYs are Tumblr inspired, so they would be great projects to do with your tween!
Disney-Themed Christmas Decor
If Minnie and Mickey get more respect than you do around your house, you'll love these ideas for decorating for Christmas — Disney style.
This young vlogger includes a few simple Christmas ornament projects that tackle creating Disney character baubles for your tree. Following her lead, you could pretty easily create an entire Disney-themed Christmas tree.
Make sure to stay tuned until the very end of the video when her kitty, Buddy, makes a cameo and attempts to play the Grinch that stole Christmas by dive-bombing the Disney tree.
This is an inspiration only video that includes pictures against a backdrop of fun Christmas songs; there are no instructions or DIYs. However, you'll get to see a roundup of some of the most creative Christmas trees I've ever laid eyes on.
If you're specifically looking for some inspiration on what you should do with your tree to make it feel super unique, you'll find lots of ideas in this video, like rainbow-themed trees, creating a tree with books and even a Christmas tree ladder.
If you're all about bright, fun colors, you'll love this collection of holiday decor DIYs.
This young vlogger tackles a super easy Advent calendar project made with your favorite photos and some string, as well as a "Ho Ho Ho" necklace organizer that you could also use for keys or other important items.
We jump from crazy color to a white wonderland Christmas theme. This successful interior designer lives in San Diego, Calif., but she's decked out her home in true winter wonderland style for the holidays.
The designer takes us through her house room-by-room to share all of her best Christmas decorating tips. In her entryway, she shares a fun snowflake garland/mobile with simple string and LED lights that make a big impact. She also shares some great decorating ideas for your staircase banister.
If you're not necessarily looking to get your DIY game on this holiday season, then this video is chock full of inexpensive decor items you can find at Target in their famous Dollar Spot section.
This vlogger used a lumberjack theme which incorporated plaids, burlap and wood. She also shares some fun gift wrap ideas, as well as suggestions for gifts to share with your kids' teachers.
Blogger Carly Cristman shares an apartment tour where she spills the details on where she purchased all of her decorations for this year's decorating bonanza. Everything came from big box stores such as Target, Pier 1, Home Goods, World Market, Z Gallerie and K-Mart. So if you'd rather skip the DIYs and just go straight to the decorating, tune into this video for loads of inspiration.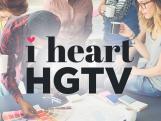 Get to know the talented writers and editors of HGTV's show and design blog. 
Go Behind the Blog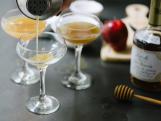 Take a look back at our past posts, from entertaining and design trends to up-and-coming HGTV shows.  
Read All Our Past Posts