10 Window Seats + Cozy Nooks to Get You Through the Winter
Brrr, it's chilly out there. Get ready to hole up inside for the winter with ideas from these window seats, bunk beds, reading nooks and other cozy indoor hideaways.
If dark and dreary winter weather tends to get you down, look on the bright side: It's the perfect time to take advantage of your home's coziest, comfiest spots. Whether you're snowed in, making room for guests or just need some "me time" away from the family, we've picked out 10 snug spots to get you through all the season's scenarios.
For Curling Up With a Good Book
If you tend to spend the winter months engrossed in a novel, consider fashioning a cozy reading spot in your home. Here, designer Jeff Pelletier incorporated floor-to-ceiling shelves for maximum storage and a window seat for curling up with a book. If you don't have the space for a full-blown library, just tuck a comfy chair and a handsome set of bookshelves into a unused corner of your home, and voila! Instant reading nook.
If you're less of a bookworm and more of a movie watcher, get your living room or den marathon ready with lots of throw pillows, plush blankets and an ottoman to kick up your feet or set a tray full of snacks. In this space designed by Daniel Contelmo, a built-in window seat doubles as a daybed.
You're snowed in, but you still need to get some work done; that's when a designated home workspace comes in handy. If you can't devote an entire room to an office, take a cue from designer Amy Lutz. Here, she converted an under-the-stairs closet into a cozy office nook with the addition of a built-in desk and chic graphic wallpaper.
We get it: Sometimes you need a break from your family members visiting for the holidays. Find some solice by holing up in a window seat for one. As seen on Brother Vs. Brother, this petite bedroom window seat is flanked by built-in bookshelves.
For Pulling on Winter Boots
Summer shoes are so simple; you just slip them on and go. For the winter, it's handy to have a bench in your mudroom so you can sit down and lace up. No mudroom? Create a mini version with shelves, a seat and a few hooks, as Barker Freeman Design Office did in this small niche.
If you're hosting guests for the holidays, it's important to give them a place to recharge — even if you have to get creative with your space. Here, designer Emily Henderson transformed this awkward alcove into a cozy guest retreat. Thanks to bright yellow bedding and a chandelier, the space feels cheery and not cramped.
When family members are in town for the holidays, it's always the kids who get stuck sharing a small space. Give each child his or her own space with bunk beds. Designer Angelica Henry went all out in this rustic kids' space, incorporating fort-style bunk beds, built-in shelves and a hidden loft area above.
Pets can get stressed during the holidays when your home sees lots of extra visitors. Give your dog or cat his own designated space where he can escape the commotion. As seen on Elbow Room, Chip Wade tucked a pet bed and a few pillows in an out-of-the-way alcove in this art studio.
For Your Morning Caffeine Boost
If you're a coffee drinker, we're guessing your morning cup of joe becomes even more crucial during the winter when it's cold and dark outside. Make your daily routine feel a little more luxurious by setting up a coffee bar and a comfy, quiet spot to sip your brew. In this calming space, designer Mark Williams paired a coffee center with a plush upholstered bench.
Shorter, darker days can be a serious bummer during the winter months. If you're desperate for some natural light, make sure there's comfortable seating in the sunniest spots of your home. Tall, arched windows provide maximum lighting in this library loft, complete with a thick, padded window seat, designed by Jeff Troyer.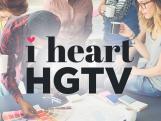 Get to know the talented writers and editors of HGTV's show and design blog. 
Go Behind the Blog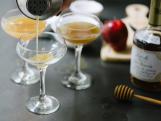 Take a look back at our past posts, from entertaining and design trends to up-and-coming HGTV shows.  
Read All Our Past Posts