Our Top Spring Bedding Picks, From Budget to Luxe
Give your bedroom the seasonal pick-me-up it deserves.
If you've got some spring-cleaning projects brewing on your to-do list, you may want to consider adding "fresh linens" to the mix. For some of you, that might simply mean cleaning out your linen closet, getting rid of any mismatched pieces or even sending your linens out to get ironed (for a real treat!).
But if you're feeling like you might want to make any replacements or adjustments in your linen collection, we've got you covered.
After recently putting up our guest house on Airbnb, I went in search of the "best sheets." And after a lot of reading up, test driving and, yep, even experimentation, I want to share everything I learned with you.
Brushed Microfiber Sheets
Microfiber sheets were a recent discovery of mine, but once I realized that these linens were both crazy soft and less prone to wrinkling, I was hooked. Microfiber linens are made from man-made materials, so they're not like the typical cotton or linen sheets you might be more familiar with. They are, however, very durable, breathable and a great choice for a budget, all-around linen pick. They're also a great choice for a guest bedroom as you never have to worry about ironing them.
Matteo is a linen company based in Los Angeles that has become a favorite among interior designers, celebs and fashion editors over the last few years. While they have a variety of different types of linens available, one of their most-loved lines is their vintage linen collection (which they say is the "softest" linen bedding available). And while I haven't been able to do a true comparison test, I can report that after spending an hour or so at one of their recent sample sales (follow @thewhitesale on Instagram to keep track of their next one!), these sheets had the biggest crowd around their table. The line focuses on simple, neutral colors, and while these sheets are definitely an investment, you will likely have them forever.
If you're looking for some pattern — especially a more masculine or neutral pattern — Nate Berkus sheets at Target are a tried and true favorite. Nate's sheets are always made of 100 percent cotton and have a sateen finish (i.e. smooth). The main challenge with these sheets is that if you find a pattern or style that you really love, you should probably buy a few sets to have on hand. This collection is ever changing, so if you find you need to replace a piece or two in a few years, your pattern will likely be long discontinued. If you're only finding one set of your favorite Nate sheets at your local Target, go online to track down more and have them shipped, or find some at other surrounding stores and hold them for store pick-up.
Organic Cotton Sateen Sheets
If you're passionate about choosing the most environmentally-friendly option whenever you can, you might want to consider Coyuchi bedding. From their site: "We design all of our products with reverence for the planet — using only natural fibers, sourcing our materials carefully and processing them minimally — so our cotton truly feels like cotton, our linen feels like linen, our wool feels like wool." I first came across these sheets when I was staying at a spa hotel and I was quickly hooked. Their line includes a variety of choices in addition to the sateen, including linen, percale, jersey and flannel. They also offer additional items such as blankets, mattress pads and pillows, so you can outfit your whole bed from top to bottom.
These jersey cotton sheets are soft and yummy, as they truly feel like your favorite t-shirt. These sheets are a great choice for picky teens or for anyone who is sensitive to certain types of fabrics. Best of all, PBteen allows you to personalize these linens with your own name or initials in various fonts and colors.
Italian Cotton Percale Sheets
Though the name of this line sounds exotic and Italian, it's actually an American company headquartered in rural Vermont. And unlike many of the other lines on our list, Anichini offers choices in bold, bright colors and patterns with a nod toward luxury (think tassels, beads and embroidery). Their percale sheets are particularly lovely, and one of my favorites is the "Irina" line. While these particular sheets are available in simple colors, they can be paired with one of their fun blankets or pillows for a truly sumptuous look in your bedroom.
Wrinkle-Free Damask Sheets
Made from 100 percent cotton damask, these sheets are a great option if you're looking for that smoother, wrinkle-free feel with your bedding. These sheets are available in a variety of colors in either a solid or striped pattern, and their higher thread count means that they will feel super soft on your bed.
This is another linen line that focuses heavily on creating all of their bedding ethically from all organic materials. They also only sell online, so they're able to offer luxury bedding without the retailer mark-up that you'll find in department stores. They closely tie their mission to doing good; a portion of every sale they make goes to Not for Sale, an organization that fights modern-day slavery around the world. I personally love their banded sheets which offer a gorgeous pop of color and are made with a sateen weave.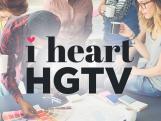 Get to know the talented writers and editors of HGTV's show and design blog. 
Go Behind the Blog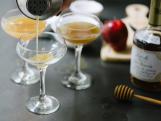 Take a look back at our past posts, from entertaining and design trends to up-and-coming HGTV shows.  
Read All Our Past Posts