These TV Homes Are the Real Reason We Binge-Watch
We've seen how the fictional half lives, and we want in. 
Dedicate a significant amount of free time to any given show, and you're bound to become invested in the lives of its characters. It only takes a few episodes before you know all of their friends, habits, catch phrases and little secrets — like how even the Queen of Clean, Monica Geller, has a junk closet.
While we wouldn't want to swap lives with all of them (We like to enjoy Game of Thrones from a safe distance), there are some TV characters we wouldn't mind trading spaces with. Read on to see which of their homes we currently have our eyes on.
There are only 27 days until the revival premieres (not that we're counting or anything), and we'd like to spend every single one of them curled up inside Lorelai and Rory's cozy Connecticut abode, coffee in hand.
Sabrina the Teenage Witch
Did anyone else want to live in the Spellman home as a kid? Though you'll likely find Hilda, Zelda, Sabrina and Salem casting '90s spells back in Westbridge, Mass., you can visit their real-life Victorian mansion in Freehold, N.J.
Parks and Recreation has a way of making us laugh, cry and laugh all over again. Ben's proposal to Leslie in this charming starter home is easily one of those moments. Can't you just picture the happy couple back in Pawnee, Ind. enjoying waffles with their triplets? We'd love to visit.
Family drama aside, the Lyons are certainly leading an enviable lifestyle. Described as "a lavish French country-style estate," their New York home is actually located in Barrington Hills, Ill. and boasts five bedrooms, nine baths and expansive views of a nearby lake.
Don't be fooled: the other end of the country has just as many gorgeous homes to choose from. One of our favorites? The intern house from hit medical drama Grey's Anatomy. Located on Seattle's historic Queen Anne Hill, this spacious property is exactly where we'd want to unwind after a long day at Grey Sloan Memorial Hospital.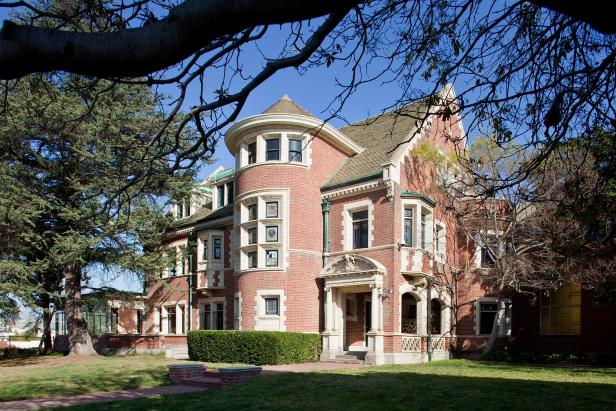 Rosenheim Mansion
This historic masterpiece is more than just a home -- it's a celebrity. Built in 1908 by architect Alfred F. Rosenheim as his own personal residence, the 14,000-square-foot estate has served as a filming [more] location for dozens of movies and television shows, including The X-Files, Buffy the Vampire Slayer, The Twilight Zone and, most recently, American Horror Story.
Without all of the ghostly activity and foul play that goes on in AHS: Murder House, this Los Angeles mansion is awfully appealing. Built in 1908 by architect Alfred F. Rosenheim, the home has been used as the backdrop for other hit shows, like The Twilight Zone and Buffy the Vampire Slayer.
Where Murder House gives us chills, Jess's apartment in New Girl gives us all the feels. Set across town in L.A.'s Arts District, this real-life loft is a fun, funky backdrop for vice principal Day and her well-meaning roommates.
Two hours south in San Diego, newly-divorced duo Grace and Frankie are getting their bearings in this beautiful beach house. We wouldn't mind spending an afternoon painting in the studio or meditating by the ocean with either leading lady.
I mean, did you expect anything less for President Underwood than the very best? While we liked Frank and Claire's old home, we have to admit that their new digs on Pennsylvania Avenue aren't too shabby.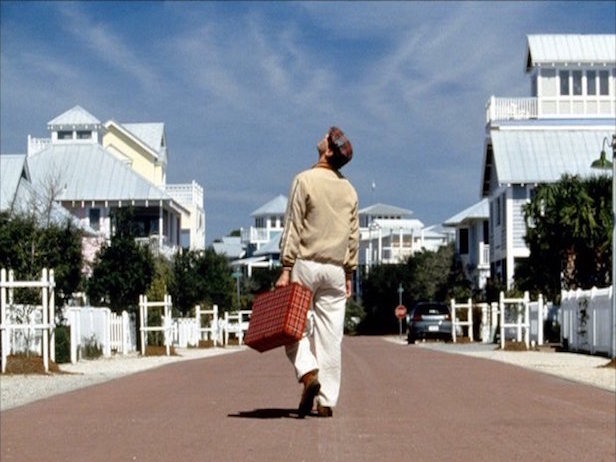 Did your favorite house make the list?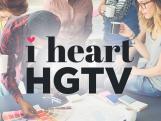 Get to know the talented writers and editors of HGTV's show and design blog. 
Go Behind the Blog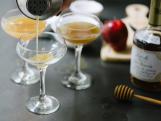 Take a look back at our past posts, from entertaining and design trends to up-and-coming HGTV shows.  
Read All Our Past Posts