The 17 Creepiest Places in the Country
Some of America's most haunted homes are also its most famous.
We all like to be scared a little bit around Halloween. I mean, that's why we pay to go to cheesy haunted houses and attractions all season long. If you're looking for more of a real-life paranormal thrill, add these creepy U.S. locations to your weekend road trip list. Many of the homes were the unfortunate spot of grisly murders, and others are simply an unexplained hotbed of ghostly activity.
Six members of the DeFeo family were murdered in this Amityville, N.Y. home in 1974. A year after the tragedy, a new family moved in but quickly left after reporting unexplained paranormal activity.
Built in 1884, the Chelsea Hotel in New York City, is one of the area's most chilling landmarks. Since its inception, the hotel has been home to many famous artists, writers and musicians. Although its most notable occupants have died, Chelsea Hotel visitors claim to have spotted the apparitions of Dylan Thomas, Eugene O'Neill and Thomas Wolfe.
This 160-room Victorian home features doors that lead to nowhere, winding hallways, bizarre secret passageways and even a seance room.
Yes, the White House. For years, visitors, staff and even residents have reported seeing the ghosts of former presidents, like Abraham Lincoln and Andrew Jackson. Recently, the Obamas have claimed to hear (and feel!) strange things.
Plus, Infamous Horror Film Spots
Since Halloween is near, I figured I'd throw in a few chilling horror film locations I'm sure you're familiar with. They're not technically haunted, but I bet you don't look at them quite the same anymore.
Timberline Lodge From The Shining
The Stanley Hotel in Estes Park, Colo. was the inspiration for Stephen King's book, The Shining, but director Stanley Kubrick used the Timberline Lodge in Mount Hood, Ore. (pictured) for exterior shots in the movie.
Seneca Creek State Park From The Blair Witch Project
Seneca Creek State Park in Montgomery County, Md. is considered a place of doom in the psychological horror film The Blair Witch Project. In the film, the three students start out at Black Rock Mill (pictured above) and head towards Coffin Rock, where five men were apparently ritualistically slain.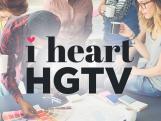 Get to know the talented writers and editors of HGTV's show and design blog. 
Go Behind the Blog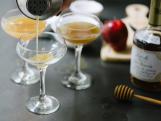 Take a look back at our past posts, from entertaining and design trends to up-and-coming HGTV shows.  
Read All Our Past Posts