Shelfies Are the New Selfies for Design Lovers
Sorry Kim K, but our #shelfie game will break the internet.
If you need advice on how to take the perfect #selfie, you probably want to head over to Kim Kardashian's site. But if you're looking for the scoop on how to create showstopping #shelfies, you're definitely in the right spot.
What is a shelfie, you might be wondering? Basically, shelfies include the art of creating (and documenting!) the perfect decor arrangements on the bookcases and shelves in your space. Celebrity interior designer Windsor Smith sums them up perfectly: "I see them as curiosity cabinets, a window into what you are thinking, where you have been and where you wish to go."
Truth time: Creating the perfect Instagram-worthy shelfie is a bit of an art and does require some practice, but there are some easy guidelines I want to share to help you become the shelfie ninja I know you were truly meant to be.
It's All About the Vignette
Great shelfies are really about mastering one concept: the style vignette. Vignettes are really just the collective results of the decor + books + objects + [insert item] that you put together on your shelves and arrange to look snazzy.
My favorite types of vignettes usually include unexpected arrangements, a variety of textures and surfaces and a few core pieces. Some regulars in my shelfie toolkit include:
Books
Metallic objects such as animals, containers or geometric shapes
Natural objects such as branches, shells, plants or flowers
Collections of almost type
Small cups, saucers or other unusual serving pieces
Vintage magazines
Books Aren't Just for Reading
While almost anything and everything will work for a good shelfie, books can truly be your shelfie workhorses.
Try to think of your books as decor, and use their colors and covers as prominent cornerstones of your style vignettes. For big impact, you can create a look like this one pictured by covering up your books with uniform pieces of paper or gift wrap. This would also be a very simple way to bring some color or pattern into your space.
There are truly no hard and fast rules with shelfies, so don't be afraid to bring in unusual objects — even if you've never seen them on anyone else's shelf before! This shelfie manages to combine gold ethnic shoes, a dinosaur planter and a pretty paper file with more traditional objects like books and vases, and it all looks fabulous together.
While we're excited that you're getting serious about your shelfies, we don't want you to forget about the areas around your shelves — especially if you have smaller or low-profile shelves. You can easily use art to work in tandem with your shelf vignettes by thinking through how your art will look with the objects you're using on your shelves. When everything works together, you'll have your own beautiful decor symphony going on.
Even your less visible shelves deserve some love. Don't forget about shelves in some of the less trafficked parts of your house including guest bathrooms, kids rooms or even a laundry room. If you've got a visible shelf in any part of your home, you've got an opportunity to turn it into a fun little shelfie.
Unusual Shelves = Sexy Shelfies
Great shelfies are possible on any type of bookcase or shelf, but you're sort of one step ahead the game if you choose unusually shaped shelves. This triangle shelf is a great option for small spaces or out-of-the-way corners in your space.
Storage Solutions Can Be Styled
You can even fancy up shelves that are primarily needed for various storage solutions. Baskets, like the ones pictured, are a great option. You can choose other types of storage solutions as well, like bins or boxes, but try to use the same color and shape if you want to create a more streamlined look.
You can also really up your shelfie game by decorating the actual shelves that you're creating your vignettes on. Removable wallpaper in different colors and patterns is a great option for creating some interest in your room. However, you can even use real wallpaper and just attach it to your shelves with double-sided tape so you can easily remove it if you change your mind. Paint works well, but I enjoy the flexibility of using papers because I tend to enjoy mixing my shelfie game up.
Think of Your Shelfies When You Travel
The next time you take a trip, make sure to think of your shelves. Some of the most interesting items in my shelfie vignettes are objects I've picked up in my travels. Finding unusual objects on your trips is a great way to remember your favorite vacations, as well as spice up the style in your home.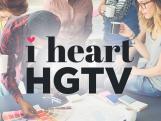 Get to know the talented writers and editors of HGTV's show and design blog. 
Go Behind the Blog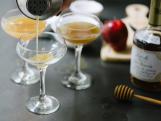 Take a look back at our past posts, from entertaining and design trends to up-and-coming HGTV shows.  
Read All Our Past Posts