See What Makes This Barn-Style Kids' Room Playful + Functional
Sitting inside a renovated barn, this room's rustic style is the perfect place for kids to play and grow.
A kids' room should be a space for them to use their imagination and grow, but it should also be functional. Architect Daniel Contelmo did just that in this barn-style kids' room. Sitting inside a renovated barn, Daniel made the space playful with rustic touches and practical by adding bunk beds and plenty of storage. HGTV fans loved the combination of old and new materials and voted it the winner of HGTV's Fresh Faces of Design Kid-Tastic Spaces Category.
Prior to the renovation, the kids' space was an unused, unfinished attic of an old barn. "Lacking any openings, the space was dark. We opened the lanthorn on the roof to let natural light pour in from above," Daniel says.
Many times with an attic, you're dealing with a sloped ceiling. Daniel saw this as a visually-appealing architectural detail rather than a setback. To make the most of the limited height, he placed the bunk beds into the slope. The top bunks are twin beds while the bottom bunks are full-size beds, making it the perfect spot for sleepovers.
Even though the room is filled with new materials, Daniel preserved many details from the original barn. He exposed the original beams and columns, and the wainscoting that covers the gypsum walls is reclaimed wood from the original barn. "The flooring was reclaimed and refinished, providing a rich, authentic rustic-barn feel," he says.
For extra storage and seating, Daniel installed a custom-built window seat set into the dormer with a custom trundle bed that rolls out."The trundle bed is hidden but a great place to sit while playing video games," he says.
"The rustic details of the room are warm, cozy and welcoming. The space encourages play — and while geared towards children — the space features timeless design and details that appeal to all ages."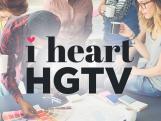 Get to know the talented writers and editors of HGTV's show and design blog. 
Go Behind the Blog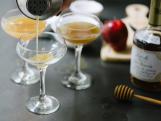 Take a look back at our past posts, from entertaining and design trends to up-and-coming HGTV shows.  
Read All Our Past Posts