Let Sunshine In With Light, Bright Window Treatments
It may be cold outside, but you can add warmth with window treatments that let plenty of natural light inside.
It's been cold, windy and gloomy here in the South, and quite frankly, I'm over it. To help lift my mood, I like to browse through amazing home designs — bright, cheerful photos are just a click away.
If you're feeling blah like me, keep scrolling for inspiring window treatments that are intimate yet allow plenty of natural light inside. Spring is right around the corner, so stay strong!
Add a Little Sunshine Yellow
This all-white kitchen is already bright and airy, but the yellow-and-gray fabric Roman shades bring softness and plenty of light — whether you keep the shades down or up.
This bathroom is nothing short of luxurious, with marble floors, a crystal chandelier and even a flat-screen TV. The floor-to-ceiling window treatments add a private, spa-like feel to the space without compromising on natural light.
Although prominently filled with dark furnishings, this living room still gets plenty of natural light through semi-sheer window treatments. Pink accents hint at springtime ahead.
This living room features neutral furniture and walls and gets color through furnishings that are easy to switch out with each season. The subtle pop of pattern and color in the window treatments flanks the sofa for a symmetrical, cheery look.
It's impossible to feel down in a brightly-decorated bedroom. The bright pink shades in the bedding carry through to the sheer, patterned window treatments that add energy to even the dreariest of days.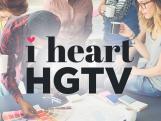 Get to know the talented writers and editors of HGTV's show and design blog. 
Go Behind the Blog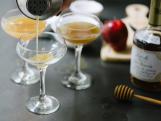 Take a look back at our past posts, from entertaining and design trends to up-and-coming HGTV shows.  
Read All Our Past Posts