Jump On the Adult Coloring Trend With These Essentials
Create art and de-stress with a nostalgic new trend: coloring!
In case you didn't get the memo, coloring books are no longer just for kids. The adult coloring book craze has completely exploded, and grown-ups everywhere are rediscovering the fun and magic of drawing in the lines.
Illustrator Johanna Basford deserves almost all the credit for starting this trend. Several years ago, a publishing house asked Basford to create a children's coloring book based on the black-and-white, hand-drawn patterns she was using in her commercial work. Basford suggested that she do an adult coloring book instead. Secret Garden: An Inky Treasure Hunt and Colouring Book was the result. This book and her follow-up, Enchanted Forest, for a time earlier this year, were two of the best-selling books on Amazon.
In addition to being just plain fun, those who have jumped back into coloring share that it's meditative, relaxing and even challenging. Fans have even taken to social media to share their latest coloring creations and get feedback from other artists.
So, if scrapbooking or crafting is not your thing and you're looking to take a break from your Kindle, it might be time to give coloring a try.
If instant gratification is your thing, you can skip ordering a coloring book and jump in on the craze right now by printing out some free coloring pages. In addition to some general designs, there are some great Christmas and Hanukkah holiday pages to get you in the mood for celebrating the season.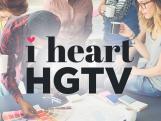 Get to know the talented writers and editors of HGTV's show and design blog. 
Go Behind the Blog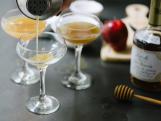 Take a look back at our past posts, from entertaining and design trends to up-and-coming HGTV shows.  
Read All Our Past Posts