How to Win Winter Like Norwegians
See how Norwegians celebrate winter and create a sense of coziness in the cold-weather months.
If you're like me, Daylight Saving Time is a death sentence. I'm a summer girl through and through. Winter rolls in and I miss the warm rays from the sun. My skin gets dry and scaly and I feel like an animorph. Did I mention it's really dark and cold outside?
Norwegians would say I've got the wrong attitude about winter, and they know a thing or two about it considering part of their country is in the Arctic Circle. Instead of hating or just enduring winter, they celebrate it. And they have a word for this: koselig. Pronounced kush-lee, it loosely translates as "cozy" but means so much more.
Actually, I'll let these guys tell you about koselig.
See? Koselig is so much! It's snuggling under blankets; it's the way the light from candles dance; it's laughter; it's the best hot chocolate you've ever had; and it's feeling loved. It's warming your heart.
So, this winter, I'm going to make sure to warm my heart, see the beauty in winter and create more koselig moments with my friends and family. Plan of action: Take a lot of bubble baths to prevent lizard skin and bake more cookies to fill my house with the smell of gingerbread, peppermint and chocolate.
I asked other HGTV.com editors how they celebrate winter and here's what they shared:
Farima: My favorite part is having an excuse to stay indoors and cozy up to a fire or underneath a blanket with some hot chocolate or a warm cocktail.
Kelly: In other seasons, I feel like I'm missing something outdoors if I stay inside, but in winter, I have my excuse. I spend more time making. Winter is when I sew, bake, craft and generally make art and other things.
Jackie: Soups in the crockpot, clementines, going to my boys' basketball games and the random no-school snow day.
Jessica: Nothing makes me feel more warm and cozy during the winter than the glow of holiday lights. Even the city lights seem to sparkle a little bit more during the colder months.
Kayla: I add lots of IKEA's faux sheepskin throws/rugs around and I go a little pillow crazy. I have more than 30 throw pillows in my home and they all come out to play during the winter. I need as much texture, pattern and color as I can get! (My cat also appreciates the ample places to cozy up.)
Mallory: Winter means holidays — the BEST holidays. And not feeling guilty about a lazy night on the couch. Also, hot toddies.
Watson: The feeling of gloves on my hand. Maybe it's the novelty of living in a warmer climate, but I look forward to donning gloves when I'm walking.
Marianne: In my family we have a sweet tradition that I look forward to every year called Candletime, and it's as simple as it sounds. Every evening after dinner but before the kids bedtime, we light a few candles and talk about our day. We snuggle on the couch, read books and enjoy the quiet and dark of this time of year.
Shannon: This is the first winter since I adopted my dogs. When it's cold and gross outside, it's the perfect excuse to stay home and snuggle with them.
Liz: I go for warm, bright colors — in my clothing (bright yellow tights!), in my decor (I have a glowing orange lamp on my desk at work) and even in my food choices (citrus, citrus, citrus!). It makes it feel sunshine-y even when it's dark and cold outside.
To help you get in the koselig spirit here's a playlist I'm working on for the season. I hope it warms your heart as much as it does mine. Happy cold, y'all! Let's koselig.
Let us know on Twitter and Instagram how you'll warm your heart this winter by using #hgtvwinter.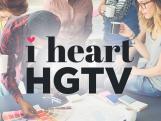 Get to know the talented writers and editors of HGTV's show and design blog. 
Go Behind the Blog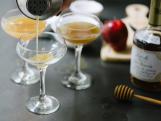 Take a look back at our past posts, from entertaining and design trends to up-and-coming HGTV shows.  
Read All Our Past Posts