The Hottest Spring Fashion Trends + How to Use Them in Your Home
We'll show you how to pick out your favorite spring trends and work them into your interior design.
Here at the HGTV headquarters in Knoxville, Tenn., we're finally experiencing a bout of warm weather, and that has us daydreaming about spring break, road trips and of course spring decor. For the past two weekends, I've had to hold myself back from going spring decor crazy. But I simply can't wait any longer. This year, I'm taking a cue from the spring fashion trends for 2016 and going all out. So, what's hot for spring this year?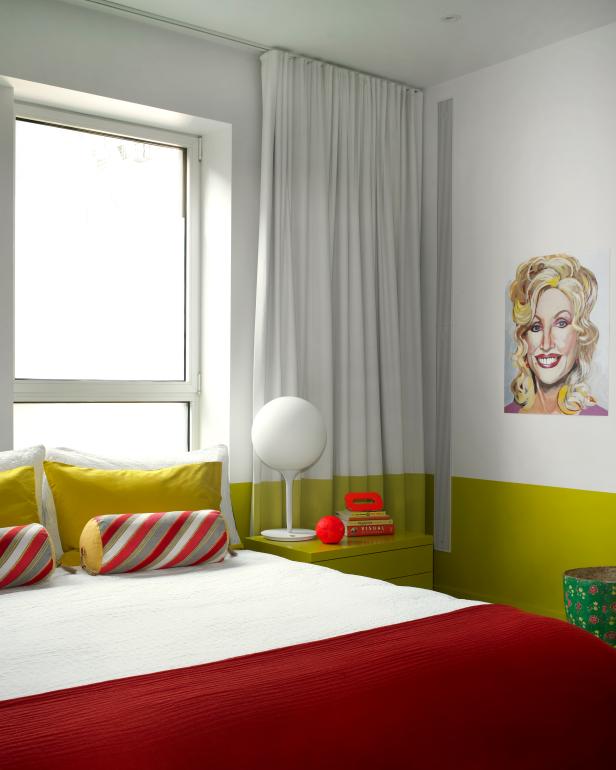 Color-Blocked Drapes in Modern Bedroom
In the master bedroom, color-blocked drapes have a strong personality that's softened by playful art. The color combination carries over from the window treatment to the walls, lending incredible structure and visual interest to the design.

From:
Ghislaine Viñas Interior Design
Ghislaine Viñas Interior Design
Remember Taylor Swift's stunning crop top and skirt combo from the Grammys? That was our first clue that this seasoned trend is still going strong. Also on the menu for spring? Bold stripes. But don't feel like you have to repaint your home in order to enjoy this fabulous color craze. You can achieve a similar look with throw pillows, a new rug or even your kitchen canisters.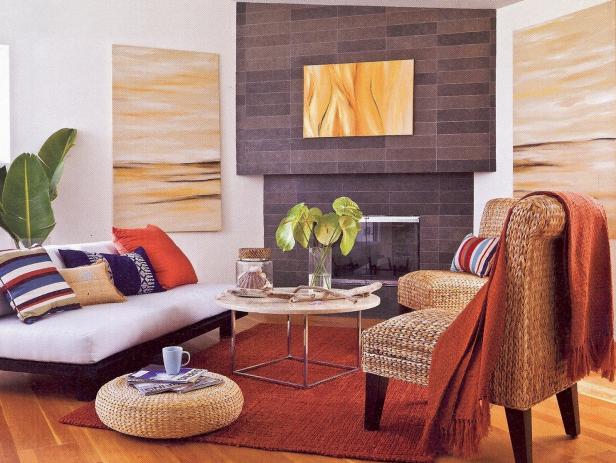 Neutral Contemporary Living Room With Orange Rug
A beach house living room goes contemporary and sophisticated with clean-lined, natural fiber furniture and a soothing gray and orange palette. Large-scale artwork and mixed pattern accent pillows add textured visual interest.
Wicker furniture, painted brick, grasscloth walls — this spring is all about creating interest and depth by incorporating texture within the home. If you aren't ready to commit an entire wall to the trend, try incorporating a textured lamp shade or light woven throw to your regular decor.
We love metallics year round, but there's just something about a subtle, metallic accent that really gets us excited for spring. If you're looking to incorporate this shiny showstopper into your home decor, go big with a jaw-dropping accent wall like the one seen here, or go smaller with a simple metallic vase for your coffee table. Either way, you can't go wrong with a little glitz!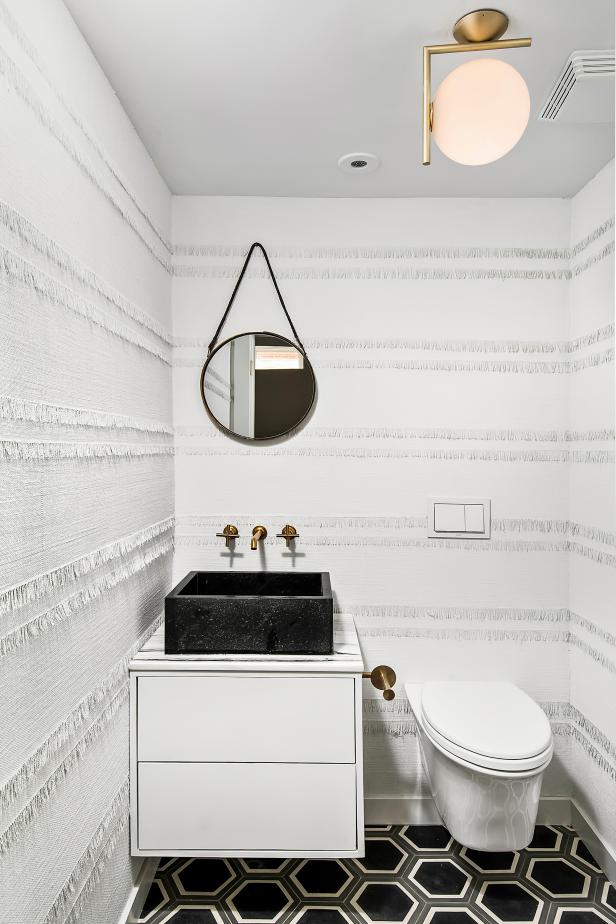 Black and White Contemporary Powder Room
Black and white powder room with fringe wallpaper? Yes, please. The graphic tile floor is the perfect punctuation to this whimsical space.
A more specific use of texture we're seeing this spring arrived in the form of whimsical fringe. We love it in wall tapestries, curtain accents and anywhere that needs a little something extra. If you're ready to embrace this trend full force, consider mimicking this incredible bathroom by Linc Thelen Design. We're currently swooning over this unexpected fringe wallpaper.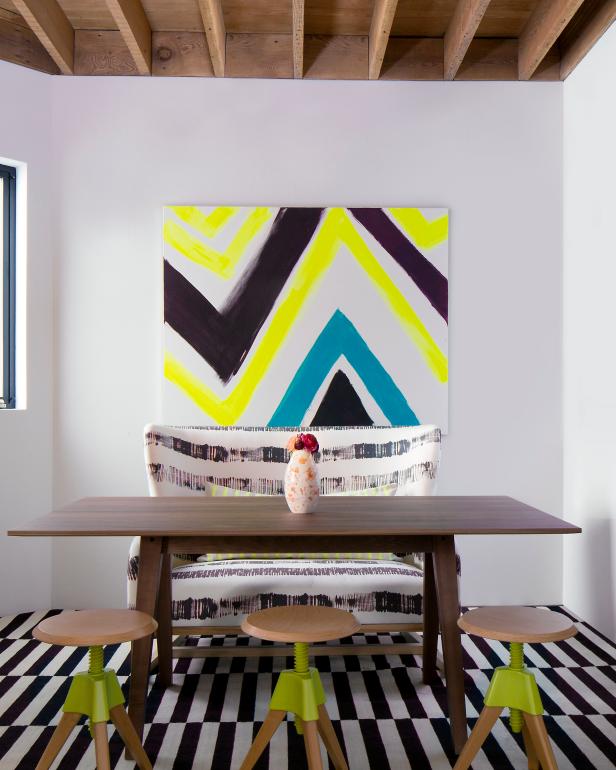 Wild Modern Dining Room With Neon Accents
Stripes, stripes everywhere! This modern dining area pairs wild, neon colors with black-and-white stripes to create a fun and funky space.
Neutrals à la Joanna Gaines have been the go-to look for a while, and frankly, we're still all about it. But to freshen up your space for spring, consider adding a few pops of vibrant color for an instantly bright, cheery space.
If you're the kind of person who wants to make spring decorating as easy (and easy to change) as possible, it's time to get on the gingham train. You can add this cottage-chic look with a simple change of throw pillows, some fun new curtains or maybe a soft throw over the arm of the sofa. The options are endless with this popular print!
Subtle Western accents are everywhere right now, and this trend is surprisingly easy to incorporate. There's no need to go full-out honky tonk. We recommend pairing more modern, sleek pieces with a cowhide rug, accessorizing with Southwestern patterns, or hanging a chic conversation piece above the mantel as seen here.
Usually a popular color choice in the summer months, citrus hues are breaking the mold and getting some early recognition this year. We'd recommend adding pops of bright yellows, oranges and pinks via patterned throw pillows, vibrant artwork or even a bold accent wall.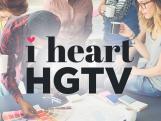 Get to know the talented writers and editors of HGTV's show and design blog. 
Go Behind the Blog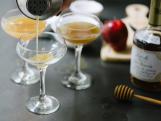 Take a look back at our past posts, from entertaining and design trends to up-and-coming HGTV shows.  
Read All Our Past Posts