Why Didn't My Childhood Bedroom Have a Hanging Chair?
Inflatable chairs were cool in the '90s, but these hanging chairs are SO much better.
Kids' rooms today are so cool with their loft beds, ceiling designs, canopies and most of all — hanging chairs. I remember thinking my bedroom was destined for an episode of MTV Cribs with its 12-inch TV, Nintendo 64 and inflatable furniture set. (You know, the chair, ottoman and pillows. Cozy!) But kids' bedrooms nowadays? They're an inspired multipurpose space for work, play and everything in between. And swinging chairs are great for both! I could totally binge on some Netflix or catch up on email in one of these swinging beauties.
Take a look at these 12 designer kids' rooms with hanging chairs in all shapes, sizes and styles, from the Eero Aarnio Bubble Chair to a boho-chic hammock chair.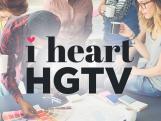 Get to know the talented writers and editors of HGTV's show and design blog. 
Go Behind the Blog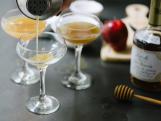 Take a look back at our past posts, from entertaining and design trends to up-and-coming HGTV shows.  
Read All Our Past Posts