Forever Dreaming of Infinity-Edge Pools? Check Out These 11 Stunners
These 11 pools pair an infinity edge with a stunning view to create the ultimate luxury spot for lounging.
If there's one thing I could add to my own yard, it would be a swimming pool, but I don't quite have enough room for one. So, while I resign myself to a kiddie pool on the patio, I'll daydream about the ultimate in luxury swimming pools: infinity pools. There is something so dreamy about a pool that seems to extend into the sunset or the sea.
This stunning infinity pool designed by Neumann Mendro Andrulaitis Architects curves down to views of Santa Barbara, Calif., below. The thoughtful layout of the home, patio and pool means any view includes a glimpse of the seemingly endless water feature.
The infinity pool at this Seattle home designed by Eric Gedney appears to flow directly into the Puget Sound, making it appear as if the entire sound is part of the property.
This one is just a little ridiculous, right? This is a vacation home on the island of Tortola in the British Virgin Islands. While there may not be much room for actual swimming, I'd be lounging in this pool every single evening with a fruity cocktail in hand to catch the stunning sunset.
We just keep coming back to the view, and Amy Conner-Murphy picked another fabulous one with this infinity pool set in the mountains of North Carolina. I love how the clouds are reflected on the glassy surface to create a mirrored effect.
Infinity-edge swimming pools can be equally beautiful when their edges are visible. This pool designed by Jason Brownlee looks like an oversized fountain when viewed from above. The onyx tilework adds to the rippling effects of the water, and the entire design is crowned by a firepit for good measure.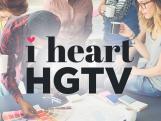 Get to know the talented writers and editors of HGTV's show and design blog. 
Go Behind the Blog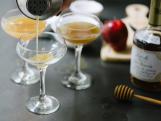 Take a look back at our past posts, from entertaining and design trends to up-and-coming HGTV shows.  
Read All Our Past Posts