5 Quick Tips for Energizing Your Home for the New Year
Learn easy ways you can bring a fresh new look to your home from feng shui expert Nancy Canestaro.
We're only days into the new year, and you may already be well on your way to a newer, better you. But what about your home? It could be time to freshen up your interior, and you can do this on a tight budget through feng shui.
Nancy Canestaro, D. Arch, is a certified astro feng shui practitioner and believes feng shui promotes wealth, good health and peace of mind.
Feng shui is an ancient art and science developed more than 2,000 years ago that helps align living spaces to a natural energy field to promote this wealth. If you've ever felt at peace as soon as you walk into a tranquil garden or sitting next to crystal clear water, that's feng shui at work. Nancy shares ways you can bring this practice into your own home.
Start at the Front Entrance
The front entrance to your home should be inviting. "Rocking chairs are great because of movement," Nancy says. "The image of rocking on a porch brings a smile to everyone's face and consciousness." To enhance a welcoming impression, keep the area around your front door clear, bright and uncluttered. Plant flowers, specificially white, along the pathway to your door.
Keep Your Landscape in Check
Choose your favorite plants, but be sure they're scaled to the size of your house. Some shrubbery can grow too tall and wide, and some trees and evergreens have prickly branches. Prune them, and don't let them block the entrance to your house.
Spend time decluttering the entryway of your home all the way to the living area. You and your guests will feel more relaxed with less stuff to clutter your mind.
Create a Peaceful Bedroom
Soft, monochromatic color schemes in gray tones add tranquility to any room. Make sure your bedroom doesn't have any contrasting colors and that your sleep area is completely decluttered. Don't bring any electronic devices into the bedroom.
Paint the main rooms in your home colors that support their function. The kitchen should include food-related colors, the bedroom neutral and work areas in contrasting colors to promote energy.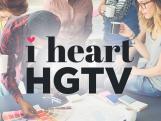 Get to know the talented writers and editors of HGTV's show and design blog. 
Go Behind the Blog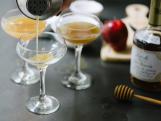 Take a look back at our past posts, from entertaining and design trends to up-and-coming HGTV shows.  
Read All Our Past Posts