Designer Interview: Caitlin McCarthy
Los Angeles-based interior designer Caitlin McCarthy originally moved to the Golden State at age 15 to pursue acting. At the same time, she designed a line for a high-end children's clothing brand. Her real passion, though? Designing chic yet thoughtful spaces. Caitlin now runs her own firm, Caitlin McCarthy Design. And we've loved this gal from the beginning. As 2014′s Fresh Faces of Design winner, Caitlin's sophisticated loft design stole the show.
Caitlin stopped by HGTV Headquarters last month to meet with our editorial team and talk Fresh Faces. (Yup, she's stunning in person, too.) We, of course, gave her our questionnaire. Check out her answers, especially the drawing!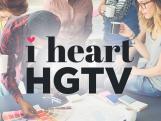 Get to know the talented writers and editors of HGTV's show and design blog. 
Go Behind the Blog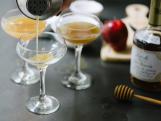 Take a look back at our past posts, from entertaining and design trends to up-and-coming HGTV shows.  
Read All Our Past Posts