Designer Angelica Henry Talks One-of-a-Kind Custom Design
See how one designer turns clients' dreams into reality through custom design.
Custom design is a homeowner's dream, and designer Angelica Henry turns that into a reality for her clients. Angelica is known for harmoniously combining Southwestern style with modern touches. She's been creating one-of-a-kind designs for more than 15 years. Keep reading for our exclusive interview with Angelica.
I Heart HGTV: How did you get started as a designer?
Angelica Henry: From a young age, I always loved everything that allowed me to express my creativity. That led me to the world of interior design where I could custom design anything and everything from light fixtures, furniture, fabrics, plumbing, as well as bringing all of these items together into an impactful and memorable space.
IH: How do you combine Southwestern and modern styles into one space?
AH: I achieve it through balance of pattern, color and most importantly texture. Modern lines can be softened with beautifully rustic materials and textured finishes such as aged woods, patina metal, luxurious leathers and rugged linens. Both subtle and bold Southwest patterns and colors can be infused with these various elements to finish out the aesthetic.
IH: What design element is a must-have in your designs and why?
AH: I love to incorporate glass. It is such a versatile material that can be used in so many amazingly unique applications. I have used it for custom backlit panels, table tops, light fixtures, artwork and more.
IH: What is your source of inspiration?
AH: I am constantly inspired by a lot of different sources! Often I see new products that inspire me to incorporate them into a project. I also love to take traditional materials that I have used or seen before and reinterpret them for a new take on a traditional material.
IH: What is your favorite room you've designed and why?
AH: One of my top favorites has to be a boys' room I designed with bunk bed forts. The bunks are connected with a pass-through area so bedtime stories can be shared. Shelves behind each bed are an ideal spot for the boys to showcase their latest trophies, trinkets and toys. A magnetic panel behind the ladder creates the perfect backdrop for the latest original works of art. After climbing the pipe ladder, they can peer back into the bedroom through the windows. The carpeted upstairs loft serves as a quieter spot to work on crafts, homework or to play the latest video games. One of my absolute favorite moments was when the homeowners' kids first discovered their completed forts. I have never seen such happy faces!
IH: What is the most challenging and most rewarding part of custom design?
AH: There are unknowns to face when you custom-design a product, so sometimes you run across unexpected challenges. Solving any of those challenges and creating a truly bespoke piece is in and of itself both a challenge and reward. So much of the actual work comes in the execution portion of the custom process, long after the original inspiration and design of the piece. I so enjoy that process and seeing a piece come to life from a sketch.
IH: How would you describe your personal aesthetic?
AH: A distinctive and sophisticated mix of refined and raw elements with a contemporary vibe.
IH: What advice can you give our readers on how to design a home on a budget?
AH: I find that my clients have different priorities depending of course on their lifestyle and aesthetic. My suggestion is always to splurge on the items that matter the most to them. For some clients, that might be the items that are seen the most. For others, it might be incorporating an exotic wood veneer in their master bath that they get to enjoy every day.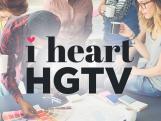 Get to know the talented writers and editors of HGTV's show and design blog. 
Go Behind the Blog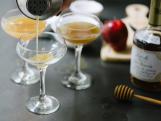 Take a look back at our past posts, from entertaining and design trends to up-and-coming HGTV shows.  
Read All Our Past Posts