Cool Down Your Design With Blue Velvet Furniture
Take cues from these designs on how to add a touch of regal sophistication to any space with blue velvet furniture.
If you're a person who tends to shop for neutral, versatile pieces like me, seeing the words "blue" and "velvet" before "couch" may make you automatically write it off as too bold for your style. Think again.
The editors at HGTV have seen the trend of blue velvet furniture everywhere in the design world recently – and for good reason.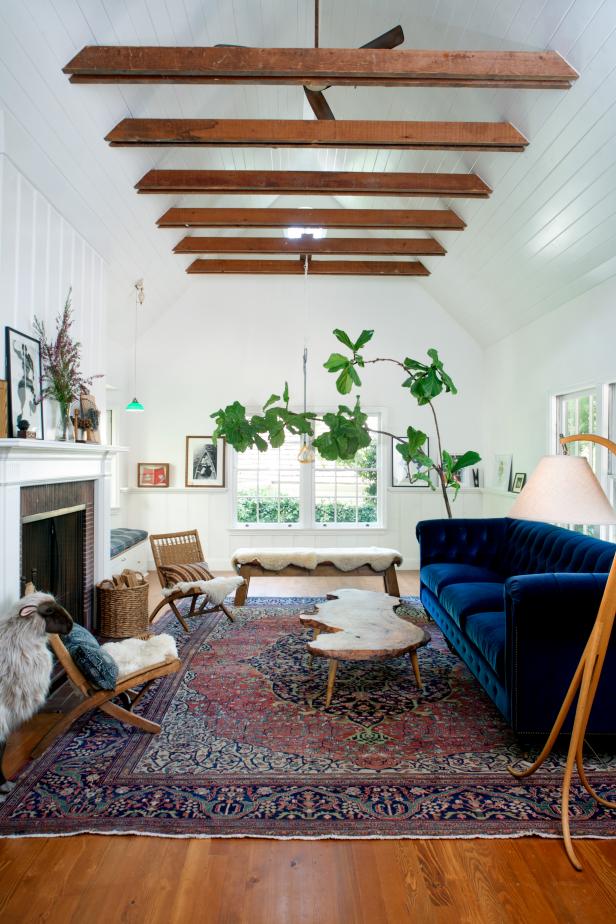 Eclectic Living Room With Blue Velvet Sofa
Clean white walls and a vaulted ceiling give this living room a spacious and airy look. On either side of the fireplace, two woven chairs with faux-fur throws become stylish seats for guests. The real star of the space, though, is the blue velvet sofa, which ties the eclectic design together.
Blue velvet furniture is reminiscent of so many beautiful things – serene mountain landscapes, the deep blue sea and Kate Middleton's royal sapphire ring, just to name a few. The color blue is welcoming and calming, and it pairs well with pretty much any other color you can name – black, white, gray, orange, pink, green, yellow, tan and more. It goes with so many colors that it might as well be called a neutral. Blues also pop well against wood materials and metallic finishes. Combine the versatility of this color with the sumptuous quality of velvet, which quickly gives any space a touch of regal sophistication, and you have a pretty irresistible piece of furniture.
In spaces of different styles and velvet furniture of varying hues, check out rooms that do this design trend justice.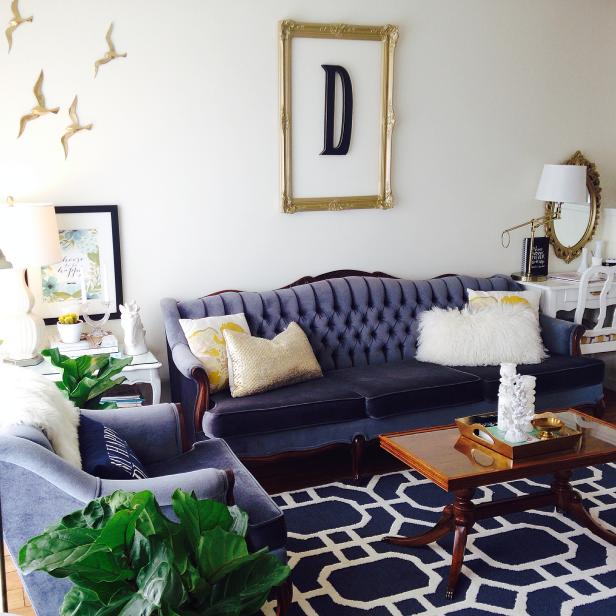 Navy and White Living Room With Tufted Sofa
This eclectic living room pairs together traditional furniture, like the navy tufted velvet sofa, with fresh, modern touches. White and yellow throw pillows add flair, while a vintage gold frame showcases the letter "D" for the homeowner's last name. A small white desk sits to the right of the sofa, offering a cozy home office space.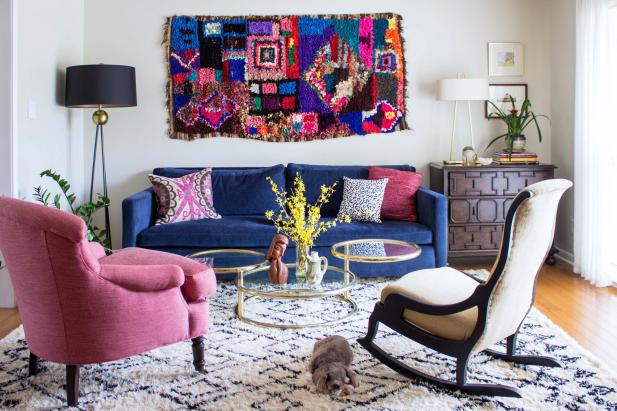 Vibrant Contemporary Living Room
This cool contemporary living room is perfect for lounging around, relaxing or even entertaining guests. The vibrant colors give it a lively feel no matter the occasion.
Belathee Photography
Brian Paquette Interiors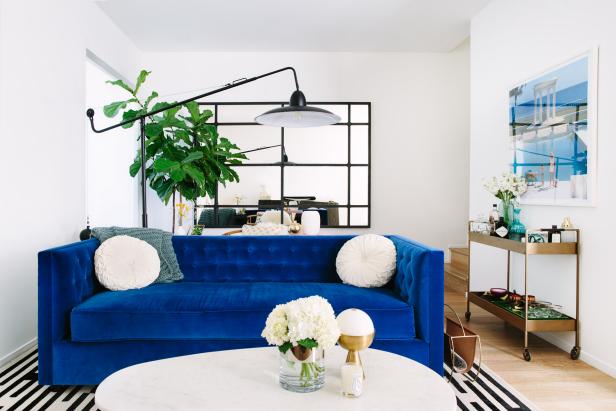 Eclectic Living Room With Blue Sofa
A bright blue sofa is the centerpiece of this eclectic living room. It is adorned with round white throw pillows. A white round coffee table is topped with fresh flowers.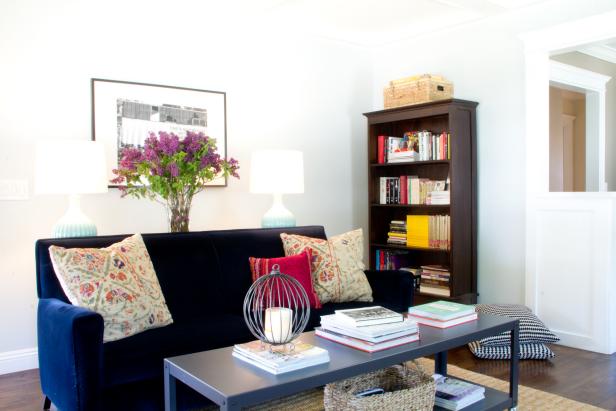 White Eclectic Living Room With Blue Velvet Sofa
Bright white walls lighten this living room and serve as the perfect foil for the eclectic mix of furnishings. The designer has chosen a compelling blend of textures for the space: blue velvet sofa, baskets, metal coffee table and a woven rug.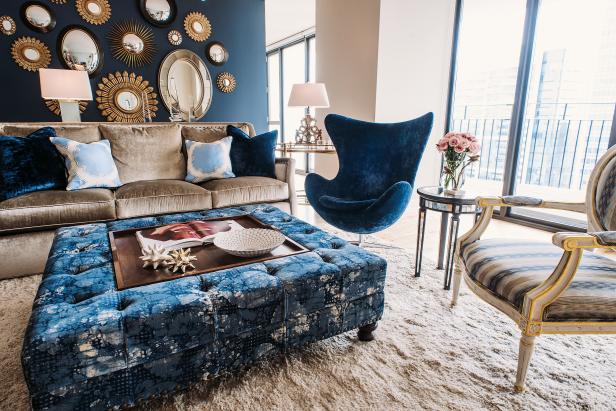 Eclectic Navy Blue Living Room with Mirror Collage
Designer SuzAnn Kletzien's client requested a starburst mirror in the design plan, so Kletzien positioned a starburst mirror collage on a navy accent wall in the living room. She also reupholstered an egg chair in a deep blue velvet fabric and had a custom ottoman built with a removable tray in the center for drinks and snacks.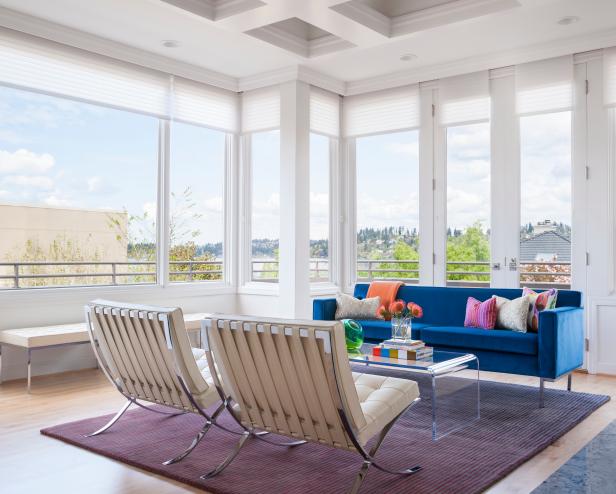 Stunning White Living Room with Panoramic Views
Kimberlee Marie Interior Design
John Granen Photography
Kimberlee Marie Interior Design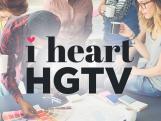 Get to know the talented writers and editors of HGTV's show and design blog. 
Go Behind the Blog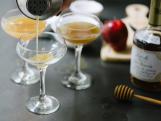 Take a look back at our past posts, from entertaining and design trends to up-and-coming HGTV shows.  
Read All Our Past Posts