Coldplay or Beyonce and Bruno: Whose Super Bowl 50 Halftime Look Stole the Show?
Coldplay's dreamy display of color or Beyonce and Bruno Mars's bewitching black and gold? Dive deeper into the looks of Super Bowl 50's two halftime acts and decide which one would steal the show in your own home.
When it was announced that Coldplay would team up with Beyonce and Bruno Mars for the Super Bowl 50 halftime show, I immediately wondered how the show would blend the wildly different styles of the performers – and I don't just mean their musical stylings.
About halfway through halftime it became clear that there wouldn't be any blending of the performers' visual styles. Chris Martin and Coldplay performed against a colorful display of peace, love and happiness, while the Bruno/Beyonce sing- and dance-off was decked out in an edgy wardrobe of black with gold bling.
These looks are as powerful as they are polarizing, and both can translate well to home design. So are you Team Colorful Coldplay or Team Bold Bru-Bey? Let's review:
Coldplay started the show on a stage with an ever-changing kaledoscope-style display. Fans in the stands held up colorful banners to create a rainboweque backdrop, and dancers on the field twirled colorful umbrella-like flowers. The look matched the band's ethereal sound and is a nod to the vibrant cover on Coldplay's new album, A Head Full of Dreams. So what does that look like when you bring it home?
Design by: Deborah Wecselman
Design by: Andrea Schumacher
Design by: J&J Design Group
Design by: Breeze Giannasio
Beyonce, Bruno Mars and their collective posse showed up midway through in smart leather gear studded with gold details to match their sharp dance moves. Flames surrounding the stage ignited, spotlights flashed and Beyonce carried a bedazzled gold microphone as she belted out her new song, "Formation." Check out these rooms that are fit for a Queen Bey:
Design by: Kelly Sutton Design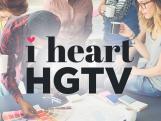 Get to know the talented writers and editors of HGTV's show and design blog. 
Go Behind the Blog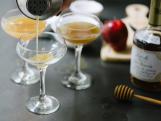 Take a look back at our past posts, from entertaining and design trends to up-and-coming HGTV shows.  
Read All Our Past Posts