Design Break: Candice Olson's Greatest Before-and-After Makeovers
Because we could look at her day-dreamy designs all day.
With all the up and coming interior designers out there, we're constantly inundated with a gorgeous flood of beautiful home designs. And even though there's nothing quite like finding a new design crush, I always find myself daydreaming about one of my first true design loves: Candice Olson. She pulled me in with her elegant but cozy style, and I was completely entranced. So if you just can't get enough of the stunning room transformations from this talented design goddess, you're in luck. I've rounded up some of her most inspirational designs for your perusing pleasure. Just promise me you'll give other designers a chance.
Jaw-droppingly beautiful, totally luxurious and still somehow extremely cozy. That's kind of Candice's specialty.
Pretty enough for a showroom but comfy enough to actually live in, this living room proves you never have to choose between style and function.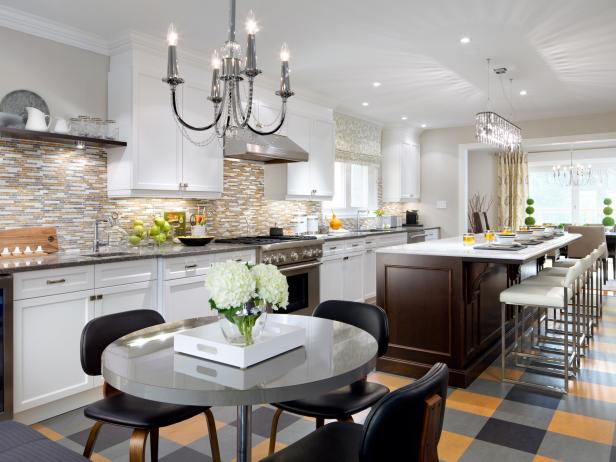 White Kitchen With Gray and Orange Floor
Known for her super luxe, traditional spaces, design diva Candice Olson focused on function as well as form when designing this long galley-style kitchen for a busy family of four. She chose white wall cabinets to keep the space bright but decided on a dark stain for the island to break things up. Gray, gold and black linoleum floor tiles add a playful touch and echo the colors found in the glass tile backsplash.
Is anyone else totally drooling over this spacious kitchen? Candice mixes practical can lights with dramatic chandeliers for an extremely functional and sophisticated space.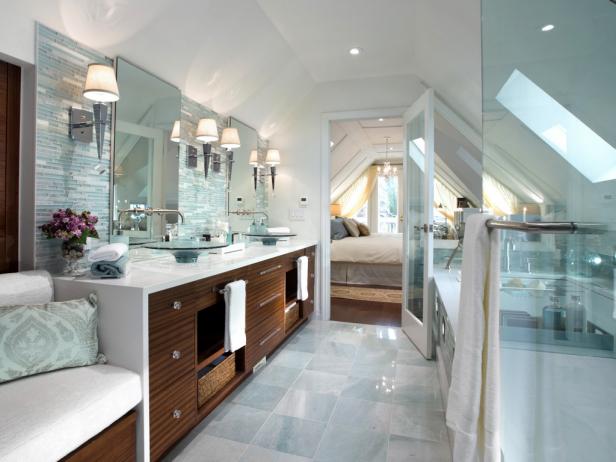 hdivd1413_attic-master-suite-after_s4x3
Glass mosaic shower tiles and marble floor tiles lend a watery theme to the bathroom completed in restful hues of blue and green. Modern sconces and recessed cans allow for ambient and task lighting, while a skylight illuminates the soaker tub and frameless shower enclosure. Mirror-mounted faucets add an ultra-contemporary finishing touch to the space.
So serene, this peaceful bathroom features gorgeous glass tile, a large soaking tub and, of course, Candice's signature hue: cool blue.
After seeing this basement before, you'll know that not only is Candice a talented designer, she's also a miracle worker.
If all I ever did was lie around in this window seat, reading and napping, I might actually be okay with that. Is it possible to make a window seat too cozy?
I LOVE this room. The rug, the ottoman, the fireplace: everything is tied together so beautifully that it's almost more like a dream than a room. Too much? No.
For this exquisite dining room, a pair of Riley chandeliers in antique silver adds just the right amount of lighting for an elegant dinner.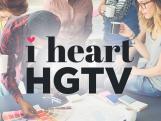 Get to know the talented writers and editors of HGTV's show and design blog. 
Go Behind the Blog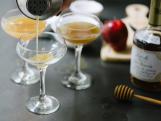 Take a look back at our past posts, from entertaining and design trends to up-and-coming HGTV shows.  
Read All Our Past Posts