8 Ottomans You Didn't Know You Needed
Kick off your heels and take a seat, because things are about to get comfy. 
In my opinion, few pieces of furniture can compete with an ottoman. Comfortable enough to sit on, stylish enough to complete a room and versatile enough to provide extra storage, this Little Seat That Could is the ultimate addition to any space. (Did I mention that it's comfortable? That's a huge bonus.)
At the end of the day, all you want to do is put your feet up and relax. Now there's an ottoman for that. Here are 8 you didn't know you needed until now.
To add texture to your space, choose an ottoman with a stylish faux-fur cover like these two from Antonio Martins. Your guests will be eager to take a seat on something so soft and cozy.
In a bedroom with white walls, furniture and accents, a metallic ottoman shines and makes a big statement. For an even bolder look, go with an ottoman that has a surprising design, like these two dice-shaped pieces.
Why choose one ottoman when you could have two? Take a page out of designer Claire Paquin's book and pair identical pillow-topped pieces to balance your living room and tie the space together.

The ottoman's versatile nature doesn't stop there, either; this functional piece of furniture can also conveniently serve as a coffee table. SuzAnn Kletzien's design comes with a removable tray for carrying drinks and other necessities.
Whether you dwell in a Craftsman or a tiny apartment, you'll definitely want this clever design by SuzAnn Kletzein in your bedroom. Place two plush ottomans at the foot of the bed and instantly make your space feel large and luxurious.
6: The Simply Sophisticated
If simple is more your style, choose a minimalist-friendly piece like this round ottoman from designer Andreas Charalambous. Oversized and covered in durable black leather, an ottoman like this is perfect for lounging.
To give your living room a carefully collected look, repurpose an antique trunk into a new, nontraditional ottoman. Bonus: the piece comes with built-in storage space.
Need more seating on the patio? Want to inch closer to the firepit without moving the whole sofa? With two weatherproof ottomans like these lush accents from designer Holly Bender, your life will become much easier.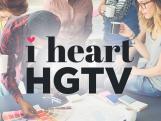 Get to know the talented writers and editors of HGTV's show and design blog. 
Go Behind the Blog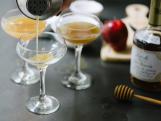 Take a look back at our past posts, from entertaining and design trends to up-and-coming HGTV shows.  
Read All Our Past Posts