5 Bright Kitchen DIYs to Add to Your Fall To-Do List
There's already lots of DIYing happening in your kitchen — it's called cooking! Once you've baked your first fall pumpkin dessert, step away from the stove and focus on projects that have more to do with your design taste than your taste buds. Here are 5 DIY projects to help get your kitchen ready for fall.
Get the first look at a brand new kitchen DIY from the November issue of HGTV Magazine, on newsstands now! Our instructions include an online-exclusive template to make sure that ogee pattern is just right. The project even makes an appearance on the cover. Pick up your copy now for even more fun DIY ideas. Plus, this tea towel is just as fun as it is easy.
Even grocery lists look a little more glamorous pinned to the fridge with these gold-letter magnets. It's as simple as adding a coat of gold spray paint.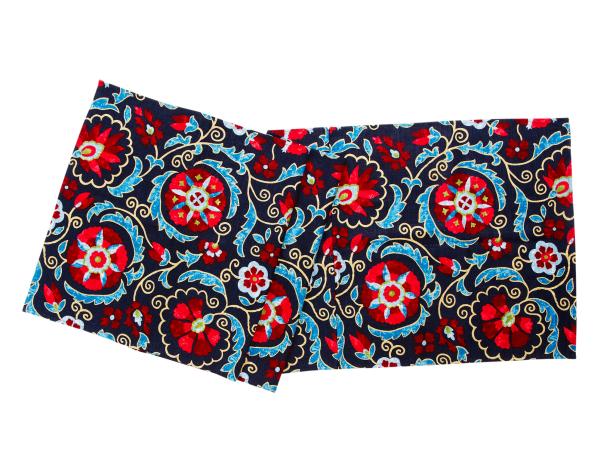 "Stitch" a Runner From Cloth Napkins
Four napkins make one 80-inch runner. Napkins: Suzani Q Simple 20" x 20" napkins in peacoat, $46 for a set of 4, loomdecor.com
In a resourceful move, we turned one kitchen item into another. Just connect four pretty fabric napkins to make this patterned table runner — voila!
We're big on color in the kitchen, so it's no surprise we decided to color-block basic counter canisters. Choose two complimentary colors (one lighter, one darker), seal, paint and let dry.
Your kitchen's walls need some love, too. Make this DIY shadow-box art using one of the most common kitchen staples — wooden spoons. Painted on one-half and lined up just so, these cooking essentials are elevated to a work of art.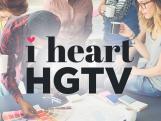 Get to know the talented writers and editors of HGTV's show and design blog. 
Go Behind the Blog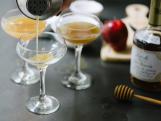 Take a look back at our past posts, from entertaining and design trends to up-and-coming HGTV shows.  
Read All Our Past Posts