Forget a Kitchen Reno: Try These 10 Low-Cost Upgrades Instead
Your dream kitchen is right around the corner, and you don't have to spend the weekend wielding a sledgehammer!
If you've ever dreamed of renovating your kitchen but you don't quite have the budget to take on such a big project, then keep reading.
Kitchen renovations are expensive, time consuming and stressful. But even if you're not quite ready to take one on, you don't have to give up on the idea of a kitchen facelift.
We've rounded up our best tips and tricks for easy, low-cost kitchen upgrades that won't break the bank. Even if you're a renter, you can tackle most of these ideas!
1: Swap Out Cabinet Hardware
One of the easiest, yet surprisingly impactful changes you can make in your kitchen is to switch out your kitchen hardware. If you're in a dated kitchen or just don't love the style of your existing pulls, it's time to make a change.
If you want to keep things as simple as possible, measure your current cabinet and drawer pulls and find replacements that are the exact same size. This means you will be able to use the existing holes so you can quickly and easily swap in the new pulls.
Painting kitchen cabinets is another great way to makeover your space. A fresh coat of paint can completely transform your kitchen, especially when combined with a new paint job in the room. Kitchen cabinets are often one of the biggest expenses in a renovation, so this is a great hack for saving some cash. Since there are so many different paint products available, you can pretty much paint over anything (wood, laminate, etc).
3: Take Off Cabinet Doors
If you love the look of open shelving but currently have upper kitchen cabinets mounted in your space, consider simply taking off the cabinet doors. This will create the same type of open and airy vibe without the hassle of having to rip down any of your existing cabinetry. This is even a great solution for renters, as you can remove the cabinet doors, store them out of the way, then put them back on when it's time to move out.
4: Add a Faux Kitchen Island
If your kitchen doesn't currently have an island but you're longing for some additional space, try using an existing piece of furniture to create an "island." Depending on how much space you have, many different pieces can work including counter-height tables, bar carts and even a taller dresser. And if you don't have room in the center of your kitchen, consider putting your "island" off to the side or up against a wall.
5: Customize Lower Cabinets
Function is just as important as aesthetics in a kitchen. If your space currently isn't working for you, it might be time to see how you can add some upgrades behind the scenes. Retrofitting your existing cabinets with some pull-out drawers or baskets can really be a gamechanger, especially if you spend a great deal of time in your kitchen and cook a lot. These work great for lower cabinets, and come in a variety of different styles and options depending on the size of your cabinet. There are even lazy Susan upgrades to make the most of the space in corner cabinets.
6: Create Additional Storage
If you need to create some additional storage space in your kitchen, don't be afraid to use items that you might not normally expect to find in a kitchen, like a shelf or bookcase. Get creative and use any additional empty wall space you might have to give yourself some extra storage options. I needed some extra space in my own tiny kitchen and ended up using an Ikea Pax closet as a pantry.
7: Line Cabinets With Wallpaper
If you've taken the doors off your cabinets or have glass-front cabinets, you can update the look of your space and add some interest by lining the back with decals, drawer liners or even wallpaper. This is a great, non-permanent way to add some color and pattern to your space . (If you're renting and don't want to damage anything, use removable double-sided tape.) And if you happen to have standard cabinets, consider using wallpaper on the front of the cabinetry, too.
Are your kitchen drawers a jumbled mess? Add some order and organization to your kitchen by simply using drawer dividers or trays. This is also a great time to do an audit of all your kitchen gadgets and utensils, and get rid of or store anything that you don't use very often. While this might seem like a simple thing, getting your space organized from top to bottom might actually make you forget about your renovation aspirations altogether.
9: Upgrade Light Fixtures
Another great way to transform your kitchen is to switch up the light fixtures. Many older kitchen designs relied on things like fluorescent lighting boxes (yikes!). But it's super easy to remove those and replace them with more up-to-date pendants or chandeliers. Even track lighting has come a long way. Again, if you're a renter, you can simply store the existing fixtures out of the way.
10: Splurge on a New Appliance
If you have a little bit more money in your budget to play with, consider splurging on one appliance upgrade. Maybe your dishwasher is ready for retirement? Or perhaps your refrigerator worked when your family was smaller, but now you're bursting at the seams.
If you find an appliance that you think would work for your space but you still want to save a bit of cash, try searching for the same model on Craigslist. I've found amazing appliance bargains on Craigslist for items that were brand-new or just a year old.
Sometimes making one big upgrade in your space is all you need to feel like you're actually closer to your dream kitchen than you realized.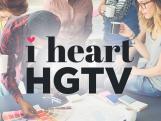 Get to know the talented writers and editors of HGTV's show and design blog. 
Go Behind the Blog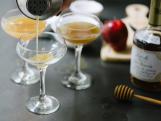 Take a look back at our past posts, from entertaining and design trends to up-and-coming HGTV shows.  
Read All Our Past Posts