Take Back Your Garage With These Fast Organizing Fixes
Does your garage look like it exploded? Rein in the clutter with 13 quick and easy tips, hacks and DIY storage projects.
Whether used as a parking spot or hobby hub, your garage is valuable real estate. Don't let that extra square footage go to waste! Clear the clutter and take back your space with our expert garage organizing tips and a few super-handy DIY storage hacks you can knock out in a day or less.
GET STARTED: KNOW WHAT NOT TO STORE
With its high humidity level and fluctuating temperatures, the garage is a less-than-friendly storage spot for things like paint, cardboard boxes, food and more. Get the de-cluttering party started by figuring out which items you really shouldn't be storing out there, then toss, sell or relocate them.
Organize your garage to suit your needs. Are you an avid gardener? Carve out space for a gardening station. Do you do a lot of DIY projects? Leave room for a hobby bay.
Keep your garage tidy for the long haul by grouping similar items together on shelves or in storage bins for easy accessibility. You'll thank yourself later when you aren't digging through piles of junk to find that extra bag of cat litter.
Instead of shelling out hundreds of dollars for a slat wall storage system, make your own for (almost) free by repurposing a shipping pallet into a vertical tool rack. Then take a vacation with all the money you saved.
Clear up bike clutter by giving little ones their own "parking spot" in the garage. Make it even more fun by hanging small signs painted with each child's name above the spaces.
On a budget? Take a quick look around the house for anything that could be repurposed as garage storage. This old file cabinet was turned on its side and put to much better use as a tool command center.
Designated toy bins stored on a kid-size shelf make playtime cleanup quick and painless.
If your garage has bare wall studs, take advantage of all that glorious storage space by installing small shelves between the studs. The customization possibilities are endless!
If your garage doesn't have bare wall studs, make the most of your vertical storage space with inexpensive pegboard. It's super customizable and easy to install!
INEXPENSIVE CEILING STORAGE
James Angus and Jamie Bolton, The Cavender Diary
Metal pipes installed along the ceiling joists are an easy and inexpensive way to store infrequently-used items in the garage. Simply suspend objects from the pipes by using large S-hooks.
Ditch the cardboard boxes and opt instead for clear plastic bins to store seasonal or surplus items. The see-through containers keep stored items dry and safe from pests and make it easier to locate your stuff.
If you use the garage as your main entrance, consider creating a mini mudroom next to the door to curb clutter and keep dirty shoes and smelly gym bags out of the house.
Is holiday decor taking up a bulk of your garage space? Save room and money with a few creative and budget-friendly storage solutions for ornaments, string lights, gift wrap and more!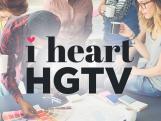 Get to know the talented writers and editors of HGTV's show and design blog. 
Go Behind the Blog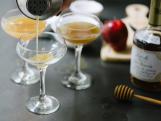 Take a look back at our past posts, from entertaining and design trends to up-and-coming HGTV shows.  
Read All Our Past Posts