Back-to-School Stain Removal Tips: How to Get Out Glue, Glitter + More
That custom crayon artwork in the hallway doesn't have to be on permanent display.
School's back in session, which means schedules, homework and...stains. Likely, stains from lunch, recess, art, but really — who knows. Once these questionable stains start moving from their clothing to the walls and upholstery, it's time to put these at-home cleaning remedies to the test.
If you thought your furnishings were ruined, have no fear! Debra Johnson, a home cleaning expert from Merry Maids, shares her no-fail solutions for removing crayon, glue, glitter and permanent marker from walls, upholstery, clothes and more.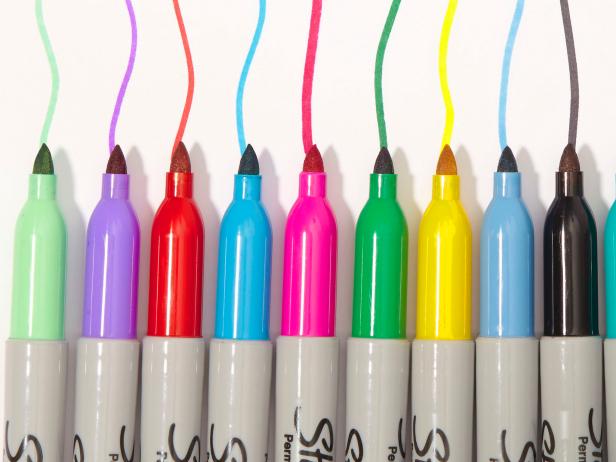 DIY Projects With Sharpies
Check out HGTV Magazine's ideas for creative ways to use permanent markers.
Removing Permanent Marker From Walls:
1: Find a chemical-based toiletry like rubbing alcohol, hand sanitizer, hairspray or nail polish remover.
2: Test it on your wall to make sure your wall reacts appropriately.
3: Pour the cleaner on a soft rag or cotton ball and blot the mark.
4: Clean the area with gentle soap and water.
Removing Permanent Marker From Carpet/Upholstery:
1: Mix 2 cups of cool water with 1 tablespoon of vinegar and 1 tablespoon of dishwashing liquid.
2: Place a microfiber cloth into the soapy solution. Wring out well.
3: Blot the marker spot with the damp cloth.
4: Continue to blot the marker spot until the marker has transferred to the cloth. Refresh the cloth with the soapy solution as needed.
5: If the marker spot does not diminish, then blot the stained area with rubbing alcohol.
6: Blot the area with cold water.
7: Continue to blot with a dry cloth to remove excess water from the upholstery or carpet.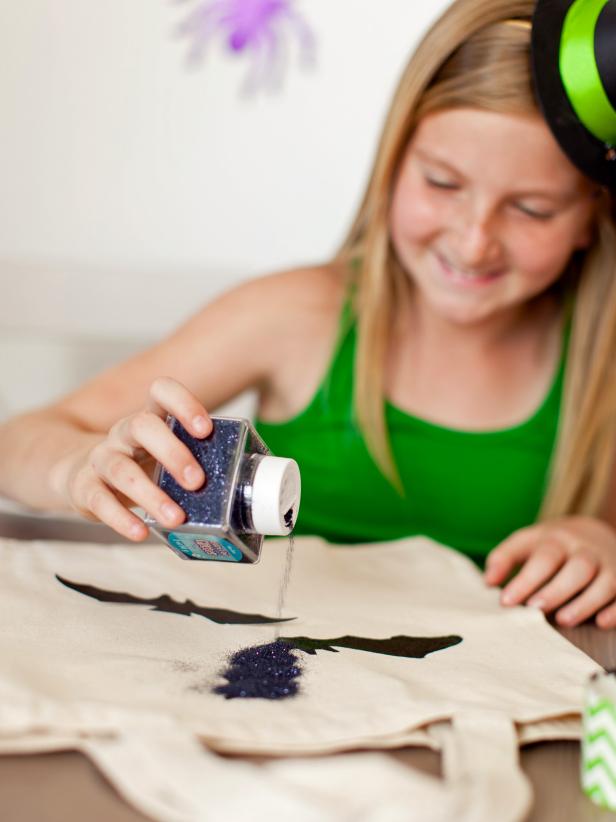 Pour Glitter on Painted Design
While the paint is still wet, pour glitter over the painted design.
Removing Glitter From Clothes:
1: Lint rollers are great for more than just lint! When your child's glitter seems to get on every article of clothing, find a lint roller and roll away.
2: If needed, follow up by vacuuming with the upholstery tool to remove any remaining glitter.
Removing Crayon From Carpet/Upholstery:
1: Scrape as much crayon wax as possible from the carpet, then cover the stained area with a clean cloth.
2: Use the tip of a warm iron to press on the cloth where the stain is to transfer the crayon wax from the carpet to the cloth.
3: Replace or move the cloth frequently, being careful not to spread the stain further.
TIP: Before using the iron on your carpet, test it with the cloth in an inconspicuous area. Some carpets made with man-made fibers can melt, even at low temperatures, which would damage your carpet.
Removing Crayon From Walls:
1: Make a paste using one tablespoon of baking soda, then add enough warm water to make a paste.
2: Dip a damp microfiber cloth into the baking soda paste. Be sure to test an inconspicuous spot on the wall using the paste.
3: Once the tested area is dry and there is no visible removal of paint or discoloration, use the paste to remove crayon marks from the wall.
Removing Glue From the Floor or Table:
1: Lay a wet, soapy cloth over the glue and let it set for several hours.
2: After three to four hours, blot at the softened glue with a clean cloth to remove the glue that has softened.
3: Repeat until all of the glue is gone.
Removing Glue From Upholstery:
1: Mix 2 cups of water with 1 tablespoon of dishwashing liquid.
2: Dip a microfiber cloth into the soapy solution. Wring cloth out well.
3: If the glue has hardened, allow the damp cloth to sit on the glue and soften it.
4: Blot the glue area with the damp cloth.
5: Then, blot the damp area with a dry cloth.
6: Repeat this process until all glue is removed.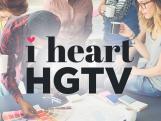 Get to know the talented writers and editors of HGTV's show and design blog. 
Go Behind the Blog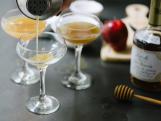 Take a look back at our past posts, from entertaining and design trends to up-and-coming HGTV shows.  
Read All Our Past Posts