6 Things People With Super Clean Homes Do Every Day
We all have that friend. Get their secrets.
Are you tired of frantically wiping and swiping every time someone comes to visit? Or better yet, would you like to reduce or eliminate the impending sense of doom you feel as cleaning day approaches? By incorporating these simple cleaning habits into your daily routine, you can become one of those magical people whose home is always super clean and guest-ready.
As my snooze-button-hitting self knows, making my bed daily is one of the most difficult habits to maintain. But, it's so worth it. Not only does it instantly make your room look cleaner, but it's been suggested that people who make their beds daily actually sleep better! Tidy bed = seriously awesome zzz's.
Clean Up Right After Dinner
Don't leave the dishes until tomorrow. If a plate, pan or fork is used, rinse it and put it in the dishwasher. It's that easy! Once that's done, wipe down all those sticky cooking surfaces and spot-sweep any stray crumbs that fell while cooking. You'll sleep much better knowing there isn't a hot kitchen mess waiting for you in the morning.
Quick Tip: Clean as you cook to make after dinner cleanup a breeze.
Does it seem like your laundry suddenly piles up out of the blue? Keep on top of laundry (and closet clutter) by doing one manageable load each day, or every few days, depending on the amount of clothes-wearers in your household.
Let me preface by saying I never clean my bathroom. Instead, I maintain a constantly clean one by wiping and swiping as I go.
Straighten couch pillows, put hair tools back in their proper spots and store shoes neatly back in the closet immediately after you use them. These simple tasks take just a few seconds but will make your home look and feel so much cleaner.
Check One Item Off Your To-Do List
Whether it's dusting your nightstands, organizing the sock drawer or vacumming highly-trafficked areas, checking one small cleaning task off your to-do list each day will keep housework from feeling overwhelming. Plus, you'll never have to sacrifice a Saturday to cleaning ever again!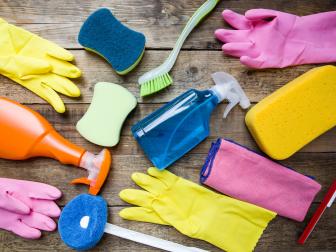 Are you a clean freak or a moderate mopper? Take our quiz to see where you fall on the cleaning scale.
See How You Stack Up >>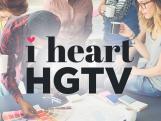 Get to know the talented writers and editors of HGTV's show and design blog. 
Go Behind the Blog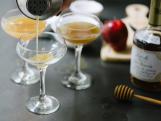 Take a look back at our past posts, from entertaining and design trends to up-and-coming HGTV shows.  
Read All Our Past Posts