21 Ways to Make the Most of Leap Day
Wondering what to do with that extra day? We've come up with 21 ideas that are practical, rewarding and probably overdue. 
By late February, most people have moved on from their New Year's resolutions, and dreams of an organized home or a major clutter purge have been pushed away to next year. But this year, we've been given a special gift: more time. Every four years, we actually get an extra day, and that means more time to devote to making our clutter-free, deep-cleaned, ultra-organized dreams a reality.
So what if this year's extra 24 hours happen to fall on a Monday? My suggestion: take the day off and make the most of it. Do the things you always want to do but never seem to have time for. This is a free day! Don't treat it like any old regular calendar day. This is Leap Day, and Leap Day is magical.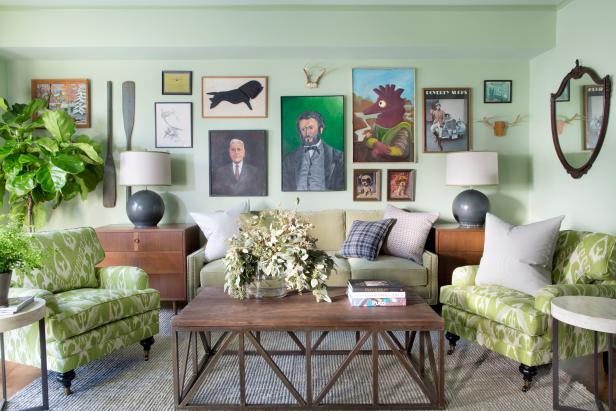 Green Eclectic Sitting Room With Gallery Wall
One of the most important factors in giving a room personality is the proper selection of art. This doesn't require spending a lot on gallery works, but rather a keen eye. This gallery grouping was made by searching local flea markets and vintage stores for a mix of colorful and neutral pieces ranging in shape, size and subject matter. After spacing them out on the floor, the collection was hung on the wall with a consistent amount of space left between each piece.
Sarah Dorio & Rustic White
So you've been collecting art, framing family pictures and just waiting until the perfect day rolls around when you have the time to really focus on your gallery wall … the time is now! We know it can be a bit daunting, but with some expert tips and a little pin-worthy inspiration, we know you can do it!
2. Make Room for a Home Office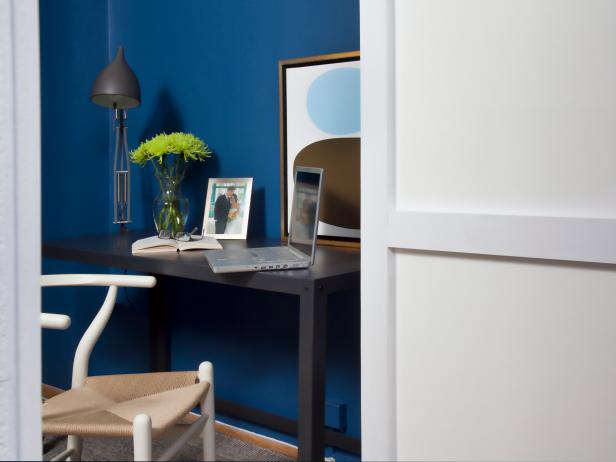 Small Home Office
Matt and Jodi sought the help of a designer friend to give purpose to the open space just off their apartment's entry. In order to use this as a private office space, the area needed to be separated somehow from the dining and living room areas.
Whether you work from home on the regular or just need a space to go through paperwork and keep the house running, it doesn't take an extra bedroom to have an efficient home office. In fact, you might be surprised just how cheap and easy it is to turn even the tiniest space into a hard-working home office. And with the right attitude, we bet you'll be marking this one off the to-do list by the end of the day.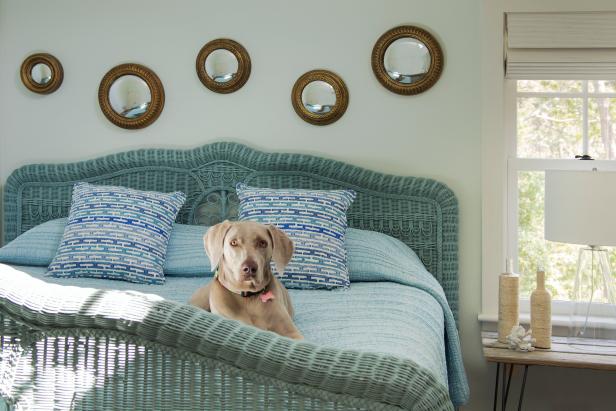 Blue Wicker Bed with Dog
Round mirrors and man's best friend accentuate the cozy feel of this coastal master bedroom. A wicker bed frame encases the mattress, while a soft wall color and wicker bed create a peaceful summer retreat.
People spend almost one third of their lives in bed. So just washing your sheets and pillows isn't going to cut it if you want a clean, healthy spot to lay your head down at night. Unfortunately, this is one task that often gets overlooked. You should regularly run the vacuum over your mattress to suck up allergens and dust mites. Take this day to start a healthy, new routine.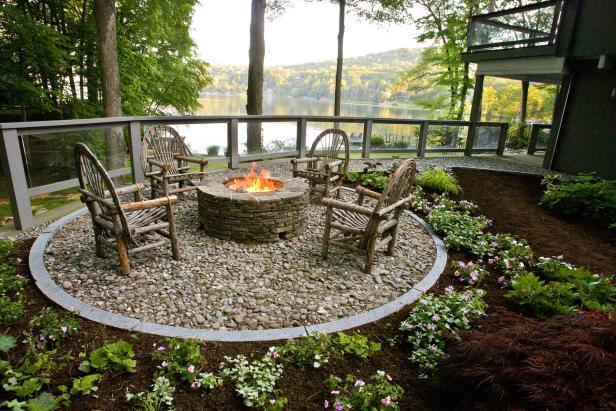 Fire Pit
Whether you buy one or build your own, adding a fire pit to the yard or patio creates an elegant and cozy focal point for your outdoor living space.
Depending on the weather, this may be the perfect day to finally head outside and build the fire pit of your dreams. Come springtime, you'll be so glad you did.
5. Set Up a Recycling Station
You know how you always want to recycle but just don't have the space? No more excuses. Make recycling easy and convenient with a designated area for your paper, plastic, glass and even compost. And the best part is that this recycling station won't take up any of your precious indoor space.
This is one of those projects that will improve your life in multiple ways. Not only are homemade cleaning products healthier for you and better for the environment, they'll also save you money in the long term. The only issue is actually sitting down to put it all together. Make that a priority today and rake in the benefits for the rest of the year.
7. Feed and Repot Your Houseplants
It's recommended that most houseplants be repotted once a year. Whoops! If you're guilty of leaving your precious plants a little too long, this is the time to make it up to them. It's also a great time to step up your planter game. We've got a few recommendations.
8. Makeover Your Medicine Cabinet
If empty tubes of toothpaste, old prescription bottles and scattered makeup brushes rain down whenever you open your medicine cabinet, today is the perfect day to sort through what you actually need and what needs to be tossed. If you really want to make an impact, consider giving your cabinet a decor upgrade with a little help from House Counselor Laurie March.
9. Customize Your Staircase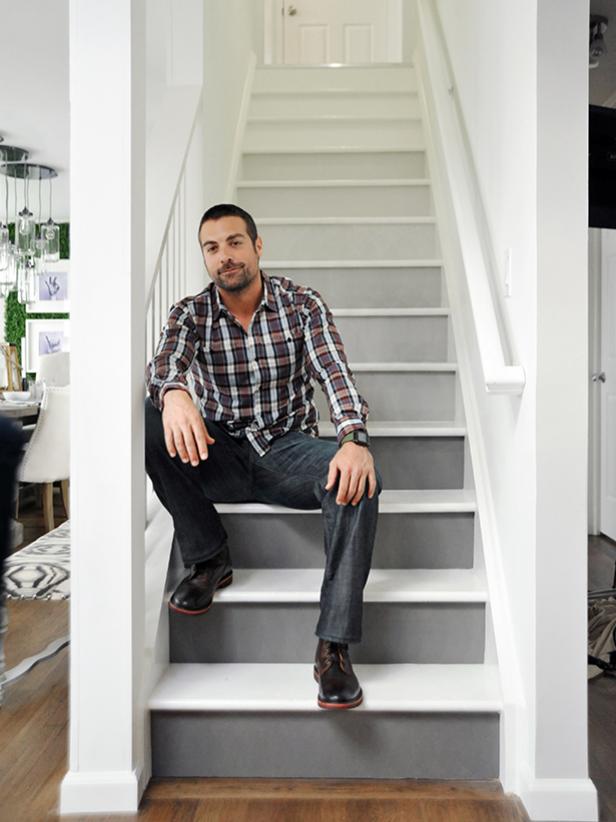 Anthony Carrino with His Ombre Stairway Accent
For a more subtle staircase accent, create a trendy ombre look like John Colaneri and Anthony Carrino (pictured) did here on HGTV's Cousins Undercover. Start at the bottom with a favorite hue, then add a little more white paint to the mix each time you move up to the next riser.
Tricia Messeroux, 2013, HGTV/Scripps Network, LLC. All Rights Reserved. OWNED - No limitations on time/term, territory or media as long as the images are o
Paint a runner, add quirky numbers in varying sizes or create a cool ombre effect using your favorite paint color. No matter your style, Leap Day is a great day to give overlooked spots a little attention.
10. Finally Start Composting
2012, Dorling Kindersley Limited
You might be surprised just how easy (and cheap!) it is to build your own compost bin. So stop putting it off, and start saving those scraps for a healthy garden year after year.
11. Organize Your Craft Room
With ribbon, fabric, paint pens and so much more to keep track of, it's no surprise that craft rooms tend to be disheveled and totally unorganized. But a little organization now will make future projects so much more relaxed.
12. Refresh Your Bookcases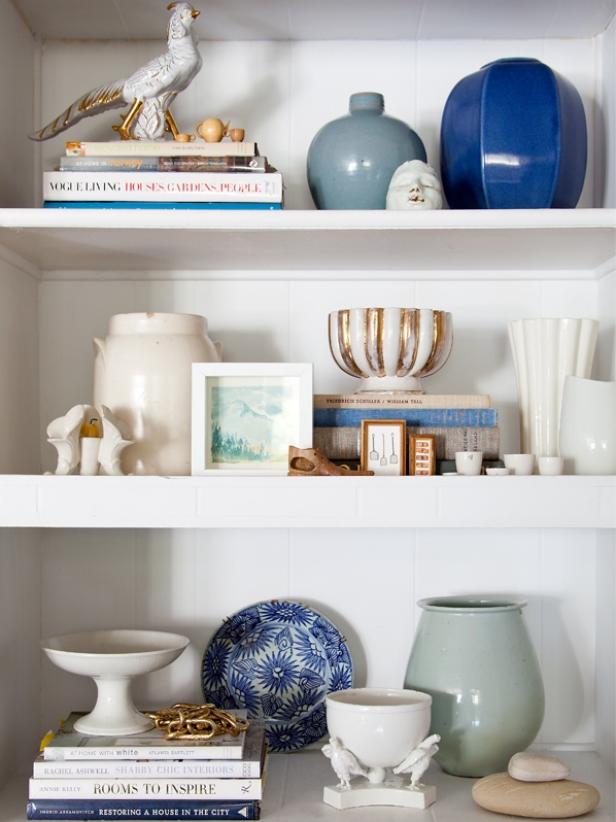 Stacked Books and Decor
One trick for boosting an item's stature, literally and figuratively, is risers. "These come in handy for varying the height of the things in your shelf composition and help draw attention to a particular piece," she explains. Use books stacked on their sides as platforms, wood or lacquer boxes as pedestals and compotes, cake stands and other risers to help stagger heights and bring your accessory arrangement up to snuff. Design by Emily Henderson.
From:
Secrets From a Stylist
and
Secrets From a Stylist
DIY a pair of new bookends, organize by color or add in a few new tchotchkes. For an even bigger impact, consider adding a fun pattern to shelf backs.
13. Clean Out Your Fridge and Pantry
Expired cans? Mystery meat? Stale chips? Buh-bye. Bring a little order back to the kitchen by ridding yourself of outdated items and reorganizing what's left in a way that puts everything on display. It never hurts to give the inside of the fridge a thorough cleaning either. Try this method to really make it sparkle.
14. Make Your Own Pet Treats
15. Organize Your Laundry Room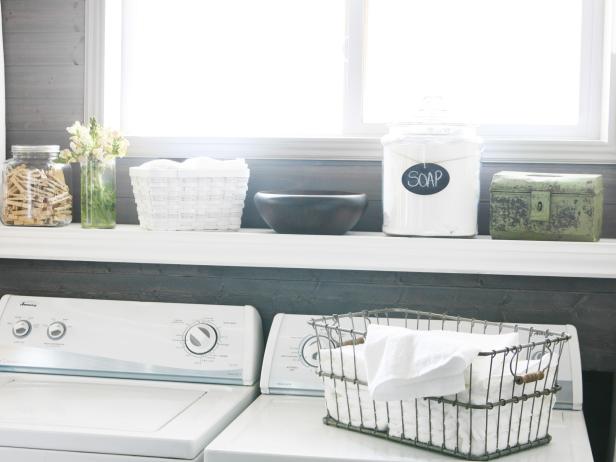 Laundry Room With Stylish Storage Containers
If your favorite dryer sheets' package clashes with your color palette, transfer the contents into a container that's more in line with the decor. Stacy Risenmay of the blog Not Just a Housewife chose an old metal box that adds the perfect patina to her laundry room.
Since you're normally too busy doing the laundry to worry about organizing the laundry room, take this day to clean, organize and personalize your cleaning space. It only takes a few changes in this small space to make a big impact, but you might be surprised how much an organized space improves your mood when it's time for the next load.
16. Build a Raised Garden
18. Clean Out Your Closet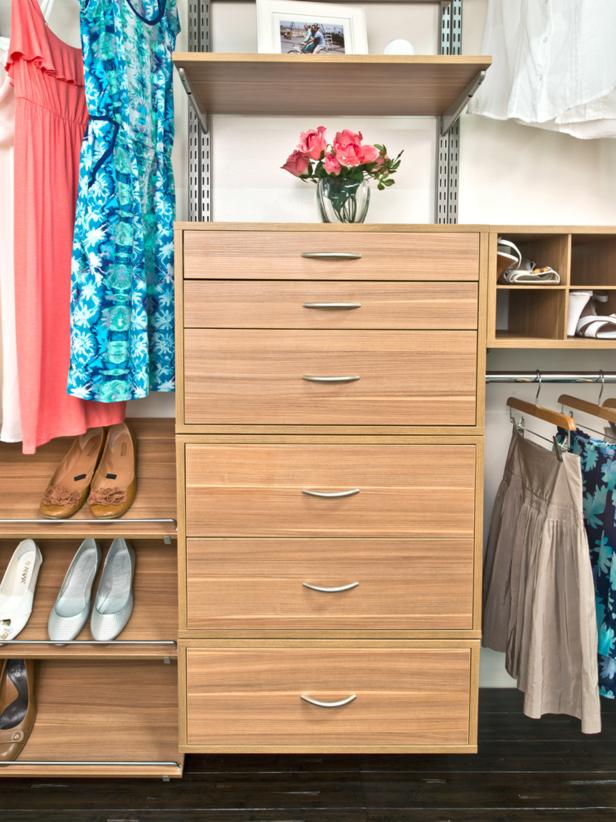 Adjustable Closet Storage System
To get a high-end customized look on a low-end budget, use systems like Cincinnati-based Organized Living's "Freedom Railway." These easy-to-install systems, available from organization-focused retailers, are perfect for the not-so-handy man. Shown here in cypress, the rail system includes adjustable drawers and shelving.
19. Clean Out the Junk Drawer
And while you're on that organization high, make your way to the kitchen. It's time to clean out the junk drawer. Need a little guidance? Follow our simple steps for a kitchen organization system that works for you.
20. Organize Your Paper Clutter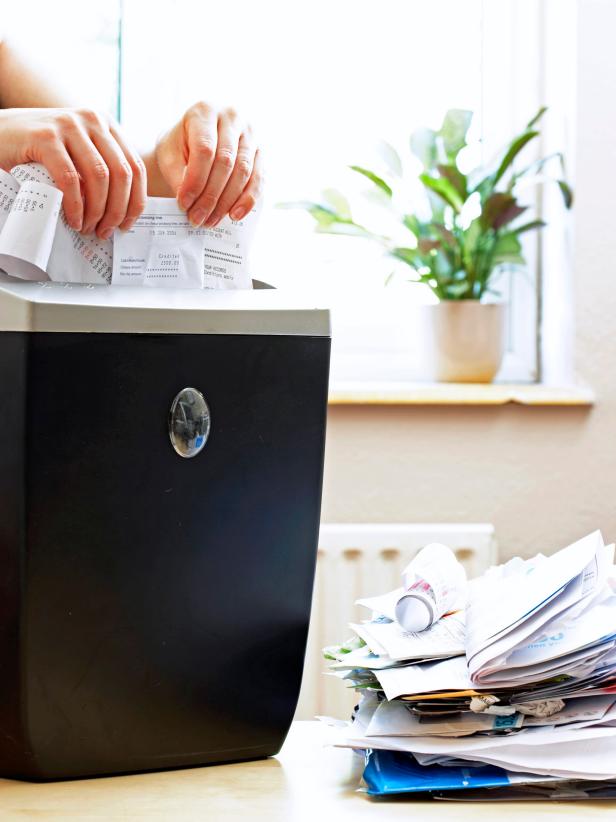 Woman Shredding Receipts From Paper Stack
Certain items like monthly bank and credit card statements, monthly mortgage statements and paycheck stubs can be tossed after one year. Tax documents, W-2 and 1099 forms and year-end statements from your bank or credit card company can be tossed after approximately seven years. But there are several important documents that should be kept forever and appropriately filed away. These items include all annual tax returns, receipts for major purchases that you still own, year-end summaries from financial services, home improvement records and beneficiary designations. And depending on whether you claim a home office deduction on your tax return, items such as utility statements, sales receipts, credit card receipts and bank deposits and ATM receipts can be shredded and tossed each month.
Bills, school permission slips and kids' artwork have a way of piling up on us. But nothing compares to that feeling you get when your mail is sorted and all other paper clutter is out of the way. You want that feeling, right? Follow our guide to get rid of the mess, and watch your stress melt away.
21. Decorate for St. Patrick's Day
If this is one holiday that usually flies by before you know it, take your extra day to deck out the house in festive green decor.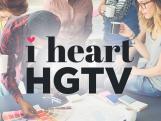 Get to know the talented writers and editors of HGTV's show and design blog. 
Go Behind the Blog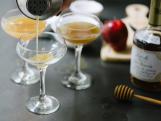 Take a look back at our past posts, from entertaining and design trends to up-and-coming HGTV shows.  
Read All Our Past Posts